(page 10 of 13)
---

---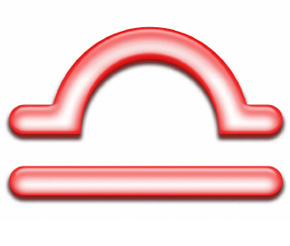 Libra

Now that we are settling into a new year, see what's ahead for your love life — whether you're single or in a relationship. Christopher Renstrom is turning to your Ruling Planets to break down what to expect, what to be wary of and how you can make positive changes.
About you
You won't be happy until you are in a relationship. Finding your mate will be the overriding concern of your life until the day when you can successfully say "Mission accomplished!" When you're single, then you will single-mindedly pursue any and all romantic leads with the undeterred focus of a heat-seeking missile. And you won't stop until you hit your target. Once you make that love connection, then you're good. You can think clearly again, touch base with friends and even get back on board with your career plans for the future.
You're not particularly proud of this side to you, but that's the way you're wired when you're born under Libra, the zodiac sign of marriage. Consequently, you will also stay in a marriage that has exceeded its expiration date. You will tell yourself that you're being true to your vows, that without you he's nothing, or that you're doing it for the kids or the dog or the houseplants. But the truth is that a loveless union seems better than no union at all. You are that afraid of doing anything alone. And it's this fear that will make you stay put inside your golden cage — that is, until you catch sight of someone who can promise you a bigger and brighter future. Once you make this love connection and become convinced that it will last, then there is no zodiac sign going out the door quicker and filing for divorce faster than a Libra.
The plus side to being born under Venus, named after the Roman goddess of love and beauty, is that you will attract good things into your life through the people who love you. The downside is that it can make you feel beholden to them. Subsequently, you will never unlock your true potential as long as you live under this kind of lock and key.

Libra has a reputation for not being able to make up its mind, when in truth you make up your mind very quickly — especially when it comes to love. The reason why you can sound so confused and vacillating when you're dating is that you don't know how to let people down gently. How do you tell someone that he doesn't make enough money, that he's not exactly drop-dead gorgeous or he's just plain boring? Your feeling is that if you hem and haw long enough, he'll eventually get the message and move on.

Nobody does "couple" better than you, but if the last two years have taught you anything, it's that you need to introduce some more "me" into your "we."
Don't be afraid to do the things you want to do by yourself. Not only will you feel more excited and fulfilled, but you'll have lots more to share and to talk about at the end of the day.

Handing the reins of your relationship over to your lover or spouse and then blaming him for not letting you be you. You need to remember that he is neither the object of — nor the obstacle to — your happiness. He is your partner, and healthy, functional partnerships are based on equality. You can't be equal if you don't bring the totality of who you are to the table. Do that and let him do the same, and you will have the kind of marriage that really will last forever.

Tell him what turns you on. Or better yet, show him. Libras tend to say, "I don't know. What do you like?" a lot, and this can put the onus on the lover to come up with something fresh and lively.
That's OK if you trust that he's really going to be that imaginative, but it can become paint-by-numbers pretty quickly if you don't lend a hand. Be more forthcoming, and he will, too.

Mars' translation of light from March 12 to April 18, 2013, is going to be pretty challenging because it will be taking place in your opposite sign of Aries. This will bring many conflicts, fights and ruptures. However, it can also stir the pot a bit and get you to be more bold and reckless — and there's nothing wrong with that. Meanwhile, Feb. 26 – March 6, June 3–7 and Sept. 3–10 are absolutely wonderful.
Photo credit: WENN.com/Lia Toby