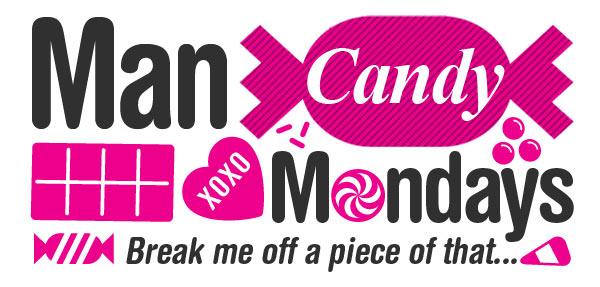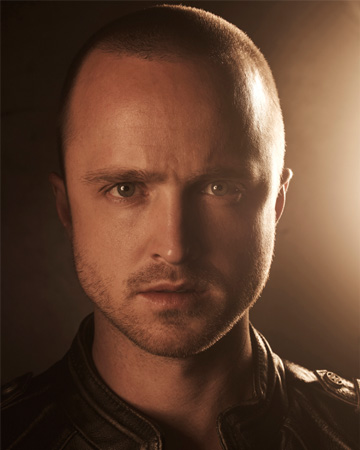 We'd break so bad for this boy
Intensity is this cool, blue-eyed beauty's specialty — even more reason for us to watch every episode of Breaking Bad on the edge of our seat. Jesse Pinkman is hands down our favorite criminal.
Why we love him
Gorgeous and supremely talented, Emmy winner Aaron Paul is a guy we'd be content to just hang out with... But we can still fantasize about being his girl, yo.
Aaron Paul
Born: Aug. 27, 1979
Hometown: Emmett, Idaho
Height: 5' 8"
He's grateful for his success
Aaron's well-known now, but if it wasn't for Breaking Bad, some of us might not have had the opportunity to enjoy this gorgeous creature onscreen:
"It's great, it's because of Breaking Bad really that we're in these films right now. It just opened up so many doors throughout the past four or five years...," he told People. "When I read it, I thought it was the most brilliant thing I've ever read, but I told myself 'There's no way in hell this is gonna get picked up. There's not a chance.'"
We're beyond glad it did. New episodes of the fifth and final season air July 13.
We can't wait for his upcoming projects
We like vintage Aaron (Big Love, and even single episodes of the original Beverly Hills, 90210 and Veronica Mars), but his most recent roles are — or are going to be — even more exciting. Specifically, he plays one half of an alcoholic couple in the film Smashed, which just premiered at Sundance, and he's slated to star alongside Kid Cudi in a movie adaptation of the videogame Need for Speed, out next February.
"When I first started, I just wanted to work," he told GQ. "I wouldn't necessarily do anything, but I'd pretty much almost do anything at the very beginning. And then the more I started to work, the pickier I became, and now with this show that I'm working on now, it's just — it's hard to say yes to projects. Breaking Bad, I've never been more proud."
He doesn't take himself too seriously
Aaron admitted to Esquire that he definitely did a little bit of firsthand acting research with tequila when he was filming Smashed. But the majority of it was off-camera, he says.
"[M]ost of my drinking happened before the shoot, just as research," he told the magazine. "And I filmed myself drunk, just to see what I'm like. I watched so many funny videos of people drunk on YouTube... There's the really angry drunk, who's just annoying to be around. I prefer the drunk who falls all over the place and is being completely inappropriate. Or the super-loud, happy drunk, which is evidentially what I am."
Even more of an incentive to want to cork a bottle with Aaron across the table.
Aaron Paul's relationship status
We're bummed that this young stallion is taken, but we like his taste in women: He recently asked — or, in his words, "begged" — film producer/director and president of the anti-bullying organization Kind Campaign Lauren Parsekian to marry him... in Paris on New Year's Eve. Aaron, can you call our boyfriends and give them that memo? Here's what he says about his lady love, whom he met at Coachella, eventually fell in love with and kissed for the first time on an amusement park ride:
"When you know, you know"? It was crazy," he told GQ. "The moment that happened — even leading up to the kiss on the Ferris wheel, I couldn't imagine myself being without her. Because just the idea of doing this all the time was such a fantasy of mine — I was like, 'Wait, can this actually exist?'"
Looks like it can — congratulations, Aaron and Lauren!
More blond hotties
Man Candy Mondays: Blake Shelton
Man Candy Mondays: Armie Hammer
Man Candy Mondays: Matthew McConaughey
Photo credits: Frank Ockenfels/AMC, Brian To/WENN.com