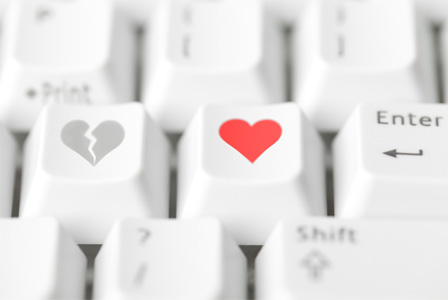 Whether you're looking for dating tips, relationship advice or just some really funny stories about sex and dating, there's a blogger to satisfy your needs, and we're featuring five of our favorites.
Must-read
relationship blogs
1
Sex, Lies & Dating in the City
If you're looking for some seriously funny and truthful posts about dating, then look no further than this blog, started in 2008 by Simone Grant (pen name) as a way to share her writing with a wider audience and tell a few funny stories about dating along the way. While she doesn't consider herself an expert in any way, her honest approach to writing about the trials and tribulations of meeting people, dating and sex is kind of like getting advice from an older sister or more experienced BFF.
2
Advice From a Single Girl
Follow along with Victoria as she navigates the world of dating and relationships and shares her experiences, both the good, the bad and everything in between on her blog, something she's been doing since 2006. We like her refreshing take on relationships — that while she's happy in one, she's just as happy being single and learning as much as she can about herself along the way.
The Dating Goddess focuses on providing advice, tips and support to those who are trying to figure out the dating world after 40. Solid writing, a friendly, inclusive writing style and a wide variety of topics make this blog a great resource for anyone re-entering the dating pool after several years, or just anyone who's looking for some practical advice given by someone who has been there and knows how to help you avoid mistakes and make dating fun.
4
Bridget Jones Has Nothing on Me
Like Bridget Jones for a younger generation, this funny, snarky blog offers a no holds barred take on not just dating but living the single life in general. From her dating standards (she'll never date a man who owns jean shorts) to family drama to posts about her job (never using real names, of course), be prepared to laugh, think, nod your head with a knowing smile and lose a few hours poring over posts.
Anything you want to know about dating, online dating, relationships, sex and everything in between can be found on this comprehensive and well-written blog. In addition to blog posts on the topics above, the Urban Dater also takes questions from readers. From online dating etiquette and dating after a dry spell, to advice on why someone didn't call you back, anything you want to know about dating will likely be found here.
More about love and relationships
4 Signs your Prince Charming is a fake
Help! I met my boyfriend's parents and I don't like them
Do you have to forgo a career to have a real relationship?