Aim For The Heart
One of the best ways couples can celebrate Valentine's Day is by planning a romantic getaway. Whether their romantic escape occurs exactly on Valentine's Day, the weekend before or after or anytime in the month of February, why not make that getaway that much sweeter? A little planning is all that's needed.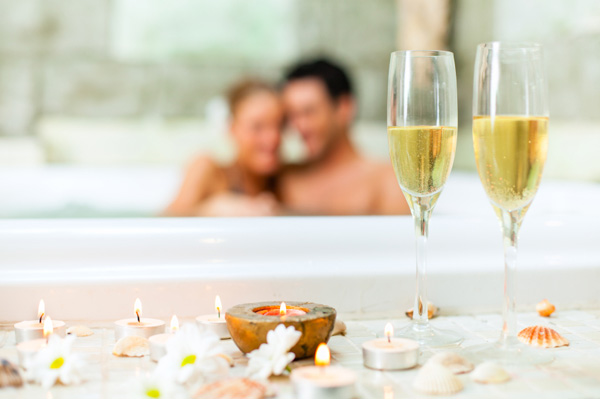 Plan a fun experience
Whether your romantic Valentine's Day destination is near home or far away, create a lasting memory this Valentine's Day with the gift of a unique experience. With one of the www.cloud9living.com Valentine's Day experience gifts ranging from hot air balloon rides, dinner cruises, action and adventure gifts or even spa days, you will find something perfect for the one you love. You can experience gifts for any taste or budget as they offer over 1,800 unique experiential gifts for men, women and couples in 43 regions!
Spice things up
Have a little fun with Light The Spark Intimacy Kit ($50). Its goal is to put more love in the world and help people to connect physically and emotionally. Use it with the intent of having fun and creating time for you. This stunning package contains an organic Madagascar vanilla candle that creates massage oil, Chinese silk eye mask, organic aromatherapy soap that enhances libido, an intimacy menu and more! Have the best date night ever.
Set the mood
To help set the stage for a very romantic Valentine's Day getaway, why not bring along a few "treats" to make your day (or evening!) even more enjoyable?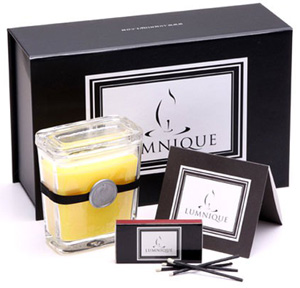 Lighting
Lumnique Candles provide the opportunity to give a thoughtful, meaningful gift at a very friendly price point ($30 each). This unique gift conveys the time and care you put into creating it. The recipient will enjoy the beautiful presentation and be reminded of the sentiment every time they light their candle. Be creative and have fun in just five easy steps... YOU choose your theme, color, fragrance and personalization. Set the mood with the perfect customized gift!
Drinks
Bring along a little wine with you and celebrate with a little red! My pick? Hall Napa Valley Cabernet Sauvignon ($48). Barrel aged in French oak with the aromas of cassis, violet and espresso and flavors of dark ripe Bing cherry, black plum and toasted vanilla, this delectable wine pairs beautifully with a romantic dinner by the fireplace.
Enjoy an excellent after-dinner wine with Masi Costasera Amarone ($60). Produced in fair Verona, Italy — the land of Romeo and Juliet — this wine has a deep ruby tone, nose of baked plum and cherry and a well-balanced fruity palate with hints of coffee and cocoa, making Masi Costasera Amarone the perfect wine to pair with chocolates, caramels and kisses.
Fragrance
Wear each of your favorite fragrances or pick up a special new one to experience. Fragrance.net has a million choices. For the ladies, try Angel Innocent by Thierry Mugler ($54) — a lovely fragrance for your next daytime excursion. The perfume features an intriguing mix of honey and fresh almonds combined with exotic fruits and a rich musk and amber scent. Whether it's a brunch on the weekend or a tour of the winery, this fragrance keeps you fresh all day long. Spritz some anywhere you like, and feel like an angel.
For the gents, make an impact from the moment you step into a room with Gucci Guilty Pour Homme ($69). This cologne is a casual scent that combines the aromas of lavender and lemon with the rich scents of orange blossom and neroli. The result is a citrusy opening with a floral undertone that's supported by a base of patchouli for a masculine woodsy fragrance that lingers on after the fruity opening begins to fade away.
Sweets
Now for something sweet! How about some Moonstruck Chocolates? These handcrafted, superior chocolates not only taste exquisite, but look exceptional as well. The result will be a chocolate indulgence for all the senses in flavors to savor like: Champagne Truffle, With Love Chocolate Fudge Truffle, Extra-Bittersweet Valentine Truffle and Conquistador Hazelnut Praline, to name a few.
Pair these chocolates with a little caramel for a sweet AND spicy treat! Caramels are the new trend in candy and Rosie Made Chipotle Caramels ($14) are an award-winning delicacy. Proceeds also help empower women and encourage female entrepreneurship.
More relationship tips
Can't stand your in-laws? Try these techniques
Free love: No-cost ways to show your guy you care
Does your relationship need a digital detox?