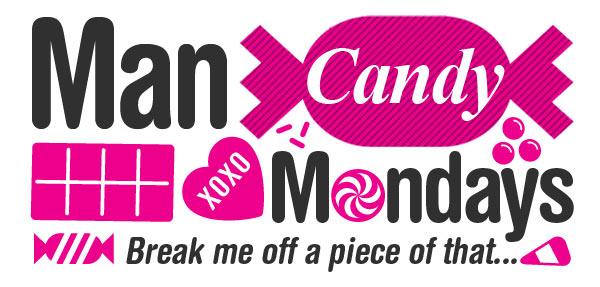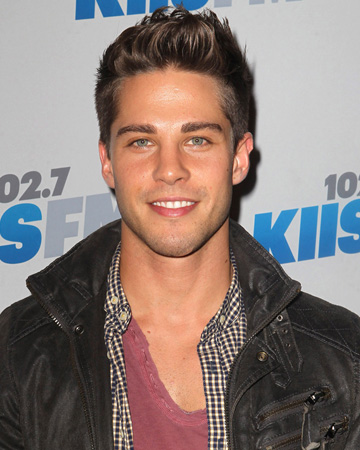 He's Glee's new kid & our new crush
See, Dean Geyer is just unfair competition for any guy out there hoping to win a woman's heart. He's smoking hot, he's a singing, guitar-playing, acting talent, and he even seems like a really nice guy. Go home, other boys. Dean has handily made every woman in America swoon.
Why we love him
His voice and Aussie accent get our motor running, but one look at that face, and stick a fork in us — we're done!
Dean Geyer
Born: March 20, 1986
Hometown: Johannesburg, South Africa
Height: 6'
He had humble beginnings on reality TV
After he showed off that beautiful face and voice on Australian Idol, the rest of Geyer's career was gravy (Neighbours, Terra Nova, now Glee), because who can resist a talented young crooner and guitar player who looks like this? The cool thing about Dean, though? His humility. He never dreamed of being this successful — really!
"I literally came out of high school thinking that I was going to do something in the sports world because I grew up with a very sports-oriented family," he told Backstage. "My last year of school I got involved with playing guitar and singing, and I joined a band and I just decided that year somehow that I was going to play music. I've never liked having like a set kind of schedule of training. Even when I was doing guitar lessons, I never used to practice. Having singing lessons was something that I kind of steered away from. During Australian Idol, that was the first time I ever had technical training, and since then, I still haven't had any technical training!'
You sound more than OK to us, Dean.
"In this business, you are never going to please everyone, and so maybe you're going to get hate mail."
We love the show he's on right now
Glee was hot enough as it is, and then this male specimen swept into town as Brody Weston and made us love the show even more. Even better is that the first time we see him, he's stepping out of the shower.
If he were in charge, which direction would the show go in?
"I think they need to do a Justin Timberlake week," he told Celebritain.com. "I feel like my character would fit really well with that and I definitely think Ryan [Murphy] could do a lot with Justin Timberlake's music. Justin is very influential and a great artist."
Now that's bringing sexy back.
He takes things in stride
Starring in such a popular show in such a prominent role, there's bound to be some backlash from hardcore fans. He's even gotten "hate tweets" about his treatment of Rachel on the show! But it's all in good fun, he says.
"In this business, you are never going to please everyone, and so maybe you're going to get hate mail," he told Theatermania. "But this is just my work, and it's fun to play this character who may be shaking things up."
We love a guy who's above the fray!
Dean Geyer's relationship status
Onscreen, Dean charms actress Lea Michele, but in real life, he only has eyes for his girlfriend of more than two years, Jillian Murray, with whom he starred in Never Back Down 2. And he's super-supportive of his actress lady friend (among her projects: Sonny with a Chance). He tweeted a link to a music video recently that starred Murray, saying: "And of course if you are watching the video, you know who the amazing gorgeous, sexy girl in it is ;) miss Jillian Murray ;)"
Awww — there's nothing more adorable than seeing a guy go to bat for his special gal.
More singing hunks
Man Candy Mondays: Justin Timberlake
Man Candy Mondays: Russell Crowe
Man Candy Mondays: Gerard Butler
Photo credits: Marc Stamas/WENN.com, Robert Wallace/WENN, Stefan Jeremiah/WENN.com, Nikki Nelson/WENN.com