When Jenny told us she really wants a funny guy to date, we got a few bright ideas about the men we want to set her up with. That said, we wanted to play fair, so no married guys (wahhh, we love you, happily wed Max Greenfield and Jimmy Fallon!). So we're toeing the line and plucking five hilarious and single studs that we think Jenny would share a lifetime of chuckles with.
Jenny has been linked to a manager, a director, an NFL linebacker and even comedy superstar Jim Carrey himself, but it's these funny guys whom we think would be best for our girl Jenny.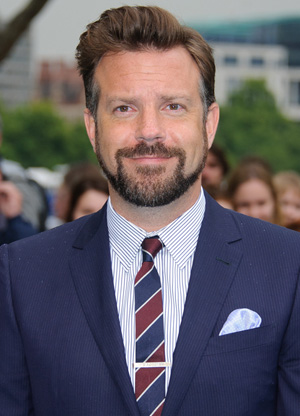 OK, technically he's boyfriend/girlfriend with Olivia Wilde, but reports have recently surfaced that their relationship isn't exactly a barrel of laughs. This Saturday Night Live funny man isn't afraid to don a red track suit and do the running man to the skit "What's Up With That?," nor is he intimidated by taking on prominent parody roles like Mitt Romney and, our personal favorite, the male half of Two A-Holes. Plus, his long list of exes shows that he might prefer blondes: January Jones and Scarlett Johansson have both been linked to Mr. Saturday Night.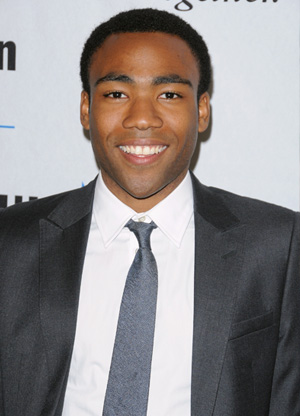 He's an up-and-comer in the comedy world, slaying audiences with his standup and in TV shows like Community — plus, we hear he'll play a character in HBO's Girls next year (squee!). But this baby-faced cutie doesn't stop with jokes: He's also a rapper (stage name: Childish Gambino), a writer (30 Rock) and a music producer, so we're thinking if anyone can keep up with Jenny's schedule, it's the Don.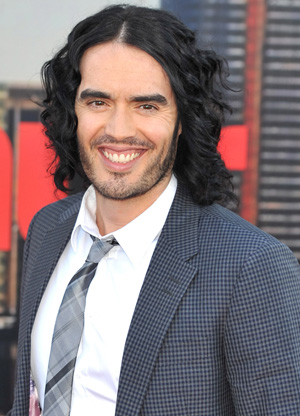 Hey, someone has to pick up where Katy Perry left off. (Even though people are whispering that he's dating an Australian DJ — but can any woman truly compete with Jenny McCarthy?) If we may make the comparison, we think Katy and Jenny look ever so slightly alike: big, beautiful eyes; curvaceous bods; and great hair. And can you imagine the one-liners, faux insults and pranks these two would pull on each other, possibly via their super-popular Twitter accounts? The thought makes us want to grab some popcorn, open our laptop and watch the show unfold. Plus, we think Russell would fancy himself lucky to be in Jenny's little black booky-wook.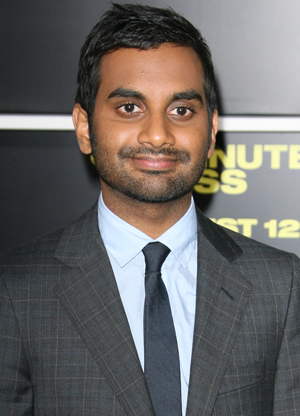 Talk about a king of comedy: Aziz is so good at what he does that he's been known to hang with the likes of music royalty Kanye West. And when we watch him as Tom Haverford on NBC's Parks and Recreation, we can't help but identify ever so slightly with tech-obsessed Tom, before giggling at the character's latest get-rich-quick scheme. Aziz also hosted the 2010 MTV Movie Awards and has appeared in films like Funny People, so we're guessing he's more than comfortable in the spotlight, which he'll have to share with Jenny, of course.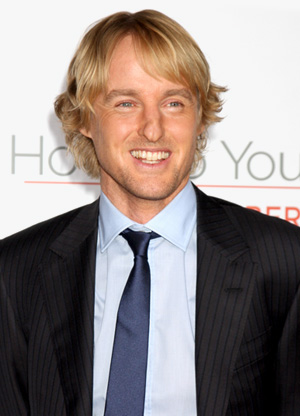 Blondes, unite! We've watched Zoolander 20 zillion times, and nothing can make us chuckle like seeing Owen Wilson school Ben Stiller in a walk-off. Owen has been known to be quite a ladies' man, so we think Jenny, a classic pinup (plus brains and a wacky sense of humor), would be a gift straight from comedy heaven for him. Plus, Owen has a son, just like Jenny does, so he's got the dad thing down.
Stories to tickle your funny bone
5 Guys we'd love to wake up to (and 5 we wouldn't)
5 Creepiest gifts for him
The Bachelor contestant survival kit
Photo credits: Andres Otero/WENN.com, WENN.com, Ivan Nikolov/WENN.com, WENN.com, Adriana M. Barraza/WENN.com, Nikki Nelson/WENN.com