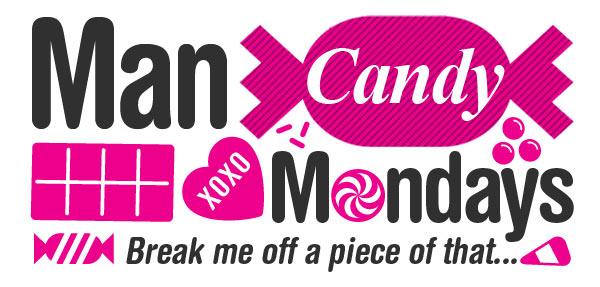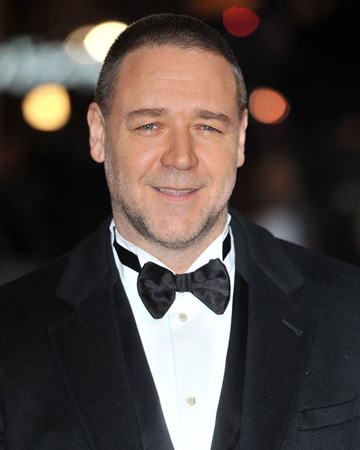 We fancy this gruff hottie
Call us crazy, but if Russell Crowe were ever to growl at us, stare at us or utter something unintelligible under his breath in our general vicinity, we would be pretty excited.
Sure, the hot-tempered rogue's fury hasn't done hotel staff (or telephones, for that matter) any favors, but manly men who run hot and cold figure prominently into our fantasies — and Russell is right there at the top of the unshaven, gravely list. It's almost too good to be true that he also sings — and well! We can't wait to watch him croon as Javert in Les Miserables, in movie theaters Christmas Day.
Why we love him
With a laundry list of movies under his belt (particularly edge-of-your-seat dramas), Russell Crowe has reached "classic hottie" status in our book. And like a fine wine, this grizzled gent only gets better with age.
Russell Crowe
Born: April 7, 1964
Hometown: Wellington, New Zealand
Height: 5' 11"
He's a firecracker on film and in real life
Who can forget when Crowe threw a telephone at a hotel concierge in 2005? Not one of his most shining moments, clearly, but you can't argue that the guy's full of passion. He brings a similar single-minded dedication to his craft, infusing characters like mathematician John Nash (A Beautiful Mind), T.K. (Gladiator) and a hard-drinking investigative newspaper journalist (State of Play) with a raw emotional core we can't stop watching. As for that hardcore persona? It may be slightly exaggerated, Crowe has said.
"People build this thing that isn't real," he told GQ last year. "They take the smallest, tiniest increment of truth and expand it to some other place. They still do it here in the newspapers. I am always described as 'Hollywood Hard Man.' It's just ridiculous. I know some hard men, mate, and I am not a hard man. I'm a guy who likes poetry, who writes songs. I put on makeup for a living. Give me a break. If I was a hard man, I wouldn't be any good at my job. That's assuming that I am good at my job."
Oh, you're good at your job, all right, Russell.
"I know some hard men, mate, and I am not a hard man. I'm a guy who likes poetry, who writes songs. I put on makeup for a living."


He likes to go shopping (no, really!)
Maybe you've fantasized about going shopping with celebs like Cameron Diaz or Lauren Conrad, but how does having Russell Crowe at your side, picking out dresses for you, strike your fancy?
"I love going shopping," he once told Men's Journal. "I have a black belt in it. My wife [Danielle] really appreciates that in me. Whatever you need, mate, I'll get it."
"I can do the supermarket in six minutes. I can pick out the first nine things my wife would like to try on. I'm not bragging; it's fact. I have retail-therapy issues. But I am cool with that. I shop with a big smile on my face."
We love this. Love. The man also threw weekly karaoke parties at his very own home for the Les Miserables cast while they were filming. (He likes to sing Johnny Cash songs.) Imagine getting an invite to those shindigs... or doing a duet with Russell... A girl can dream a dream, right?
He takes on huge roles — and does them well
Hold onto your seats, Russell fans: There are some big projects coming down the pipeline. And we mean big. Not only will he play Jor-El, Superman's father, in the upcoming film Man of Steel (starring cutie Henry Cavill in the title role), but he's going to play Biblical figure Noah in the 2014 movie Noah (filming was ironically temporarily shut down by Hurricane Sandy back in October). Now those are some big shoes to fill. Is he up to the challenge? Obviously! Plus, not even a hurricane can stop Russell from being Russell:
He tweeted, "Found Yorkshire tea at Myers of Keswick on Hudson Street, NY. Teapot and 1953 coronation cup. Aah Tea, it's the ritual perfect for hurricanes."
See? Not even a natural disaster can stand in his way.
Russell Crowe's relationship status:
This past October, reports surfaced that Crowe and his wife, singer Danielle Spencer, whom he's been with on and off since 1989, had separated after nine years as husband and wife. The pair has two children: boys Charlie and Tennyson. Other notable relationships: Crowe famously had an affair with Meg Ryan when they filmed Proof of Life together back in 2000.
He himself admitted he doesn't know everything about the opposite sex:
"Look, when it comes to women, you are talking about mysteries that haven't been unraveled by the wisest scholars of all time. I'm not going to be able to do that. But I can teach my sons to respect them," he told Men's Journal.
Sounds like a great start to us.