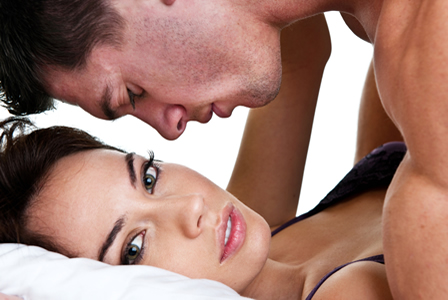 You handle work, family and finances with finesse. You're an alpha woman and proud of it — but when it comes to hopping into the driver's seat in the bedroom, maybe you're a little rusty.
How to take charge between the sheets
We're here to show you how to take the reins and give both of you a night you'll never forget — plus 10 girl-in-control sex positions that'll leave his (and your) heads spinning.
When it comes to sex, sometimes the little things like initiating, saying exactly what you want and planning a sexy (not cheesy) romantic night can be daunting. Sheri Meyers, Psy. D, licensed marriage and family therapist and author of Chatting or Cheating, let us in on a few secrets on how to step up, speak up and get the sex you've always wanted.
Why it's important to initiate sex
"If you're normally the person who says 'pass,' 'later' or who rarely makes the first move, then your taking the action to initiate sex is often the biggest turn-on to your man because it communicates 'I want you!'" Meyers says.
"Most men say that being desired by their woman makes them [feel] cherished, manly and loved.
How to tell him what you want
"Show him," Meyers says. "Men's egos are often a little fragile in this area. So always start with a positive... what he does 'oh so right,' then show him via demonstrating on him or moving his hand to the place you want to be touched. Close it with a positive, letting him know he's doing it right and it's really turning you on. Men need reinforcement and positive feedback. Often, it's our confidence and desire that is the sexiest thing a woman can wear to bed.
How to plan a special romp
Forget the to-dos. Postponing sex until all of the e-mails have been answered and the list of the day's tasks has been checked off means you'll never have sex. Instead, make a conscious effort to take a break for nookie.
"Put away the laptop and briefcase, turn off your cell phone, close the door to the day," Meyers says. "Literally and figuratively hang a do-not-disturb sign to the world. Clearing the schedule is saying to yourself and your sweetheart, 'Nothing is more important than you and us being together.'"
How to be more assertive in bed
" Men really do want to know how to please you. It makes them feel good to bring you to orgasm. It makes him feel more powerful and successful."
Take your normal roles, and pull the old switcheroo to increase your pleasure, Meyers advises: "If you are an alpha woman in the work force, it's important to let your man be the masculine/alpha in the bedroom."
For better sex that you can suggest to him, think different. And if you shake things up, you have a better chance of return to that hot, hot sex you used to have — back before life got in the way.
"In [your] new relationship, spontaneous,  all-consuming 'I can't keep my hands off of you,' 'I want you so bad' steamy all-nighters full of curiosity, hunger and discovery were naturally built in to the sexual mix," Meyers says. "Over time, we fall into habit patterns and complacency. That's why it's important to change it up and approach sex as a new adventure and opportunity to discover a new position, sensation and way to touch each other."
How do you do that? Think about why he's hot to you — and remember that when you feel good, he'll feel good.
"Look at his body anew," Meyers suggests. "Kiss him in a new way and find a place on his body that you've never kissed before. Put on some music and do a lap dance, whisper into his ear how hot he is and tell him some things you'd like to do to him and with him. Watch a porno film together and talk about what turns you on. Then try it in bed. Men really do want to know how to please you. It makes them feel good to bring you to orgasm. It makes him feel more powerful and successful."
Sounds like a win-win to us.
So, with those tips in mind, try out these 10 sex positions that are ideal for female pleasure, making you feel like a queen while you're getting your kicks.
10 "power" sex positions (plus one crazy bonus position)
1
Modified missionary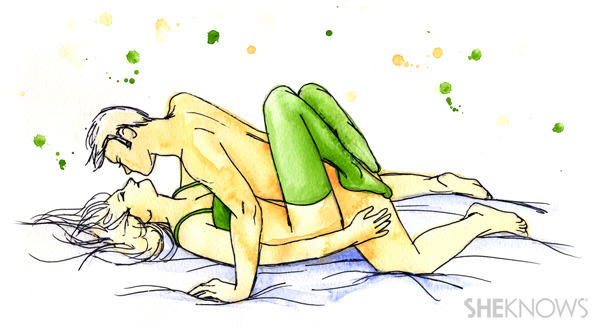 "Practically any classic pose can be fine-tuned to give her a thrill," says Lisa Sweet, author of 365 Sex Thrills. "All she needs to do is have the desire to go after her own pleasure by making a few simple adjustments. Raising her legs so that her feet are planted on his bottom will graze his pubic bone against her clitoris. Or she can raise her legs up — the higher she lifts them, the deeper the penetration against the front wall of her vagina, which is where her G-spot is."
2
Deeper rear-entry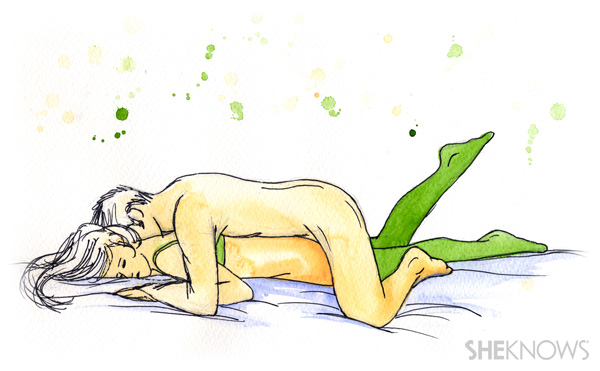 "This always feels like a rough-and-ready move, but she can make it her own by lying on her stomach and have him gently lie on top of her," Sweet says. "This deepens the penetration while creating some fiery G-spot and clitoral sparks at the same time."
3
Spooning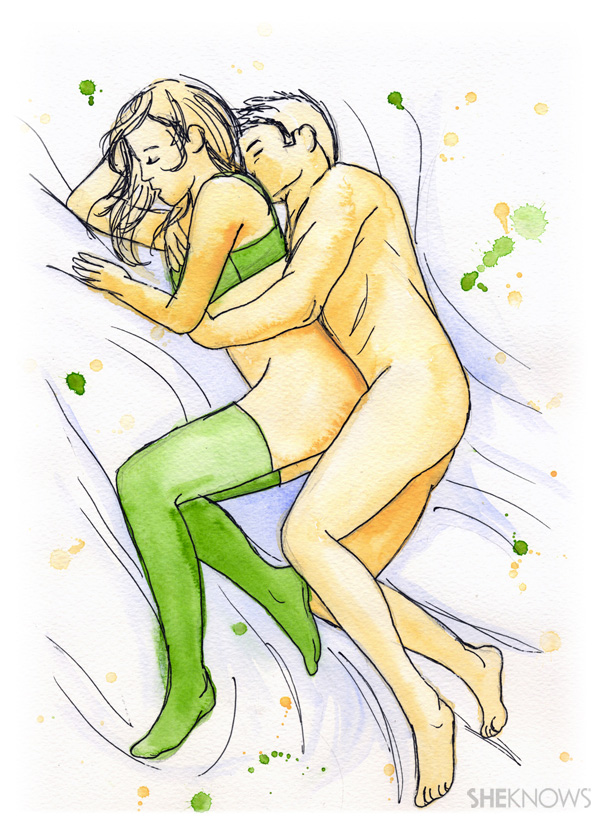 "This cuddly move gets a bad rap on the thrillometer scale," Sweet says. "To amp it up, he can slip his fingers between her legs and fiddle with her diddle as he thrusts into her. Or she can just take care of business herself. Squeezing her thighs will help crank up the pleasure."
4
Yab yum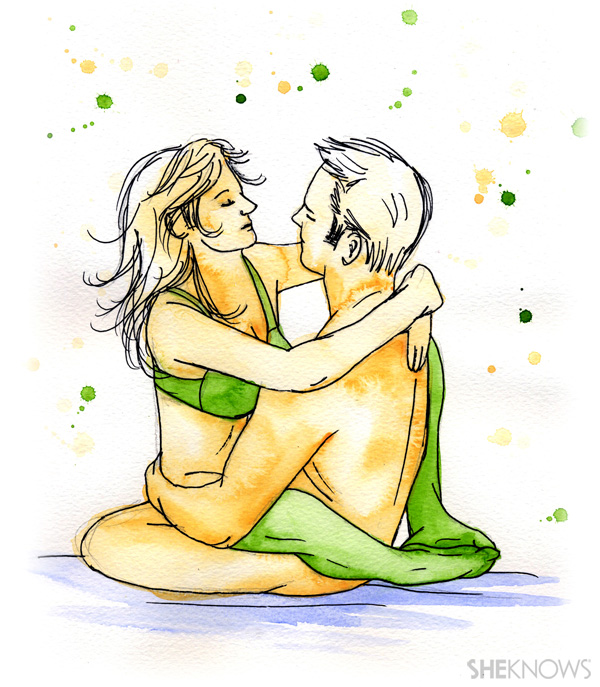 "Classically, the man sits in the lotus posture with the woman astride," say Mark Michaels and Patricia Johnson, authors of Great Sex Made Simple. "It can also be done cross-legged, and if that's still uncomfortable, he can modify it further by sitting on a chair or the edge of a bed with his feet on the floor. This is a very intimate position because your bodies are aligned and close together. It's great for gazing into each other's eyes and for alternating between stillness and motion during lovemaking. Many people find it to be the most effective position for experiencing G-spot stimulation while having penetrative sex."