Woman-in-charge sex positions
5
Kali Asana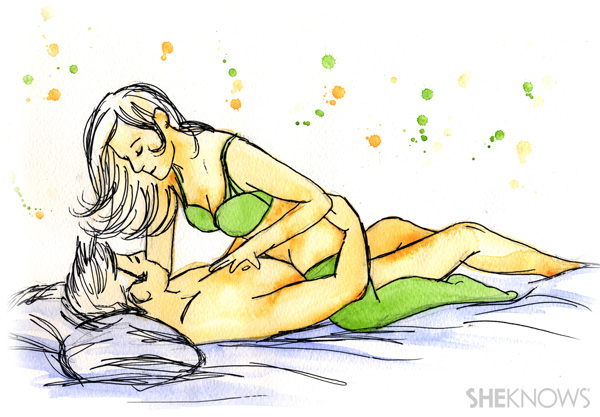 "This is a familiar female-superior position to many — the man lies on his back, and the woman sits astride," says Michaels and Johnson. "It is often depicted in Tantric art, and its roots in the tradition are ancient. There are lots of ways to vary the experience and the sensations in this position — squatting, kneeling, keeping the body erect, leaning forward or slightly backward and kneeling on one side while keeping your foot flat on the other. A variety of movements are also possible — rocking, grinding or bouncing — and this too will produce different sensations. This position enables you to control the pace and also the depth of penetration. For many women, it provides the most direct clitoral stimulation, and it is also easy for the man to stimulate the clitoris, either manually or with a vibrator."
6
Reverse cowgirl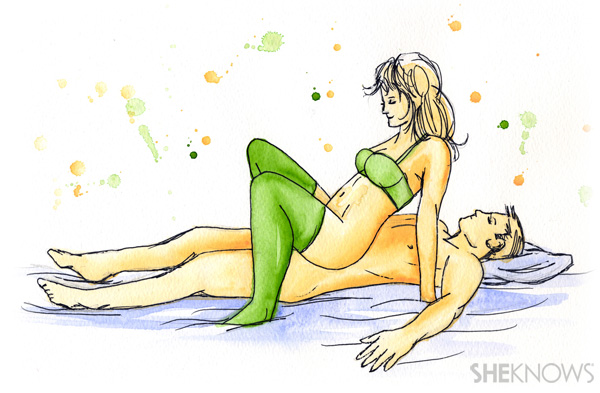 "This is not really a traditional posture, but we like to think of it as a variant on Kali Asana," say Michaels and Johnson. "This is a great one to use while facing a mirror, which will give you a clear view of what's going on in the genital area while you're making love, something that's not easy in most positions. It's also a position in which it's easy to stimulate yourself manually. The angle of penetration and the stimulation it produces are also likely to give your partner some different sensations. Many men find reverse cowgirl to be very intense, so it's a good idea to pay attention to how he's responding."
7
Taking a stand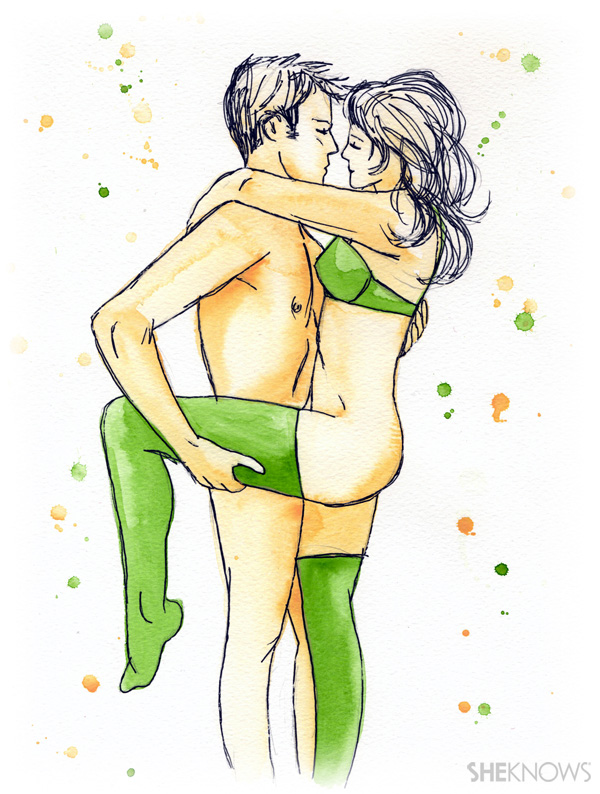 "In this position, he braces his back against a wall, so she is 'on top' and moves up to him for entry — this is easier if she lifts one leg," says Dr. Carol Queen, staff sexologist at Good Vibrations sex toy shop in San Francisco. "He can hold her leg up with one arm and embrace her (and help keep her pressed against him and in a stable position) with the other arm. If she arches back, she will bring their pelvises even closer together — and then he'll be able to reach her breasts easily. Bonuses: great for eye contact, touch and kissing. Caution: When duration is desired, most people will decide to get horizontal eventually." Bonus tip: "When he's taller, he can spread his legs wider apart to lower his pelvis to a more accommodating height (or if they're feeling pretty athletic, he can pick her up)," she says.
8
Head over heels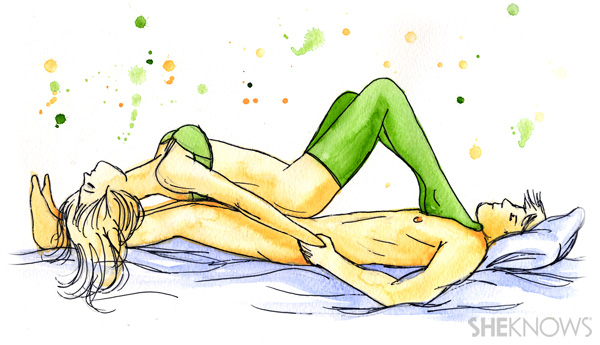 "Here's an unusual and languid variation on the [woman on top] position," says Dr. Queen. "From her perch kneeling on top of him, she places her ankles on his shoulders and lies back so she is either lying right on him (on her back — her back is on his thighs, her feet are on either side of his face), or, with a tilt to the side, this can become a variation on spooning: He's tipped partly on his side, she is nestled up against him. Less eye contact in this position, but tons of opportunity to touch, especially clitoral touch. He can use her hips and thighs to pull her closer to him if deeper penetration or more vigorous movements are desired." For more positions like described in numbers Seven and Eight, Dr. Queen recommends the book Hot Sex: Over 200 Things You Can Try Tonight.
9
Splitting the bamboo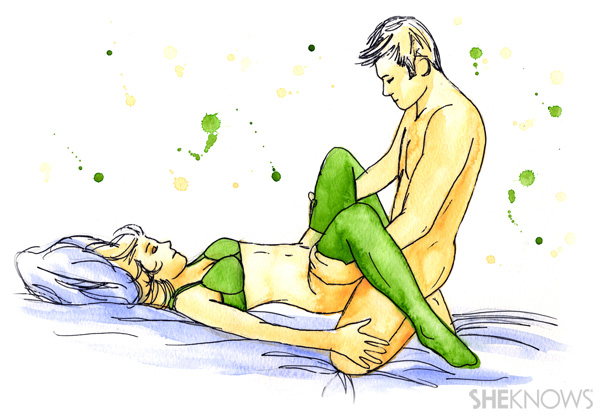 "Another classic tantra position, this is a sort of a missionary position variant," says Dr. Queen. "She lies on her back, but instead of lying on top of her, he kneels, his knees apart so his pelvis is low and he can enter her. She can reach his thighs to touch him (and use that grip as leverage to move) — her ankles on his shoulders, or one leg is bent so she can rest her foot flat on his chest and feel his heartbeat. Bonuses: great for eye contact, touch, toe- and foot-kissing." For more like this position, she recommends the book The Modern Kama Sutra.
10
Sexy scissoring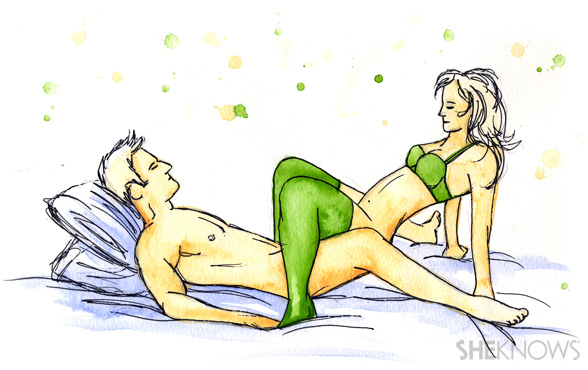 "This is fab for its clitoral stimulation," says Dr. Yvonne K. Fulbright, Astroglide's relationship and sexual wellness ambassador. "A gal starts in woman-on-top, but then lies back between her lover's legs (which will arch her back). He can then easily stimulate her hot spots, working her more easily to orgasm."
Crazy bonus position
Gyrating split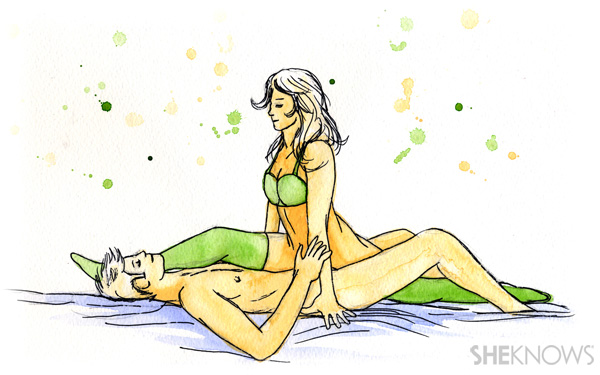 Difficulty: 10! Only for the strong-willed and adventurous!
"A flexible gal lies on top of her guy w/ both legs inside his," says Dr. Fulbright. "She then gets into a split by bringing one leg up, putting half of her weight on her knee. She can then offer him her breast to kiss and suck on, which both will find super-hot." You might want to do some deep stretching before trying this one on for size, but boy will his mind be blown...
More sex tips
Busy? How to fit great sex into your schedule
Shhhh: Get the sex you want without speaking a word
What you need to know about lubricant