Giving the gift
of indulgence
Every woman should have a chance to experience the pampered, silk and satin-filled, elegant and glamorous lifestyle that often only amounts to fantasy. So, I handpicked some gifts you should (you must!) buy for yourself... if only to feel like Grace Kelly for a day, night or every Saturday afternoon.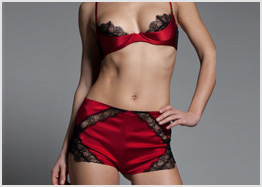 Red lingerie
Raise your hand (or leave a comment) if you've thought about buying, already own or wish you owned some red lingerie. After a long, stressful year, I think it's safe to say that you deserve some red silk. You can either splurge on some pricey pieces or pick out something more affordable that still has a luxury feel.
My recommendations: Kiki de Montparnasse's Lace Inset high waisted short and bra OR Frederick's of Hollywood Satin and Lace Cami and Tap Pant.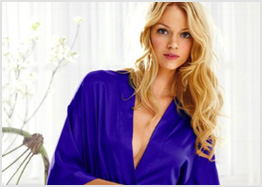 Very Sexy robe
Don't feel so much pressure to get dressed right after your shower. If it's a weekday and you're pressed for time to get to work, head to the kitchen in a silky soft robe, make your coffee and take 10 minutes to eat your breakfast wearing nothing but. The Victoria's Secret Kimono comes in a variety of colors — one is sure to match your taste. I love the amethyst, but I'm always biased since it's my birthstone!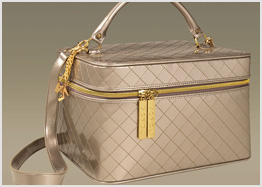 Luxury travel train case
If you've planned a dreaded Christmas vacation to your in-laws' house instead of that exotic vacation overseas, you can still travel with a little bit of luxury and a touch of couture. Reward yourself for choosing in-laws over Bermuda with this luxury train case by mini kittour. It beats my previous routine of using the freebie Clinique cosmetics bag for traveling, and maybe it's just the Monica Gellar in me, but let's face it, sometimes being organized is sexy.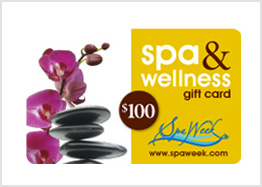 Massage or facial, you choose
Make the decision to splurge on a spa treatment at a fancy resort in your area. I love the Massage Envys of the world, but when push comes to shove, it's hard to beat the atmosphere of a resort style spa. So, purchase the gift card, spa now, and think later.
Vintage Maroon 5
... Because Adam Levine is enough. Buy your favorite album, play it on a Sunday morning (pun intended) and just see how much better and sexier your weekend feels. You should feel totally entitled to whip out your red lingerie and Victoria's Secret Kimono, too.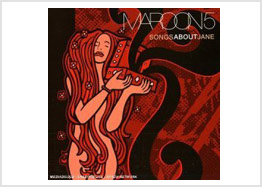 More Editor's Picks