The Right Way
To Say "I Do"
One of the biggest milestones in a man's life is the day he asks those four simple words, "Will you marry me?" Between movies like The Notebook and the million wedding boards on Pinterest, women's expectations seem to only be growing when it comes to every detail about their dream wedding, including popping the question. So what's a man under such scrutiny to do? Well, if you want to build a house, you hire a contractor. If you want to plan a party, you hire an event planner. If you want to propose, you hire a wedding proposal planner. Wait, what?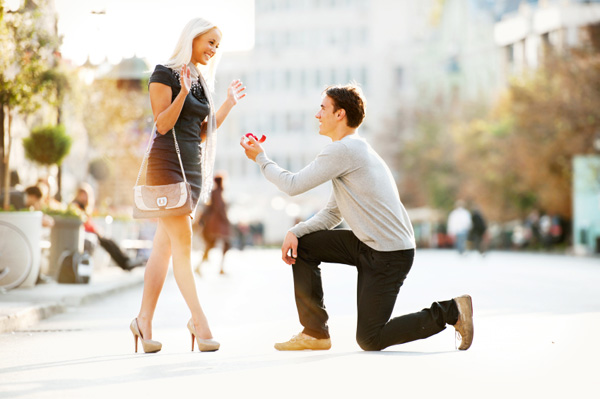 Proposing used to be as simple as bending down on one knee and praying your girl would say yes, but nowadays, men have a lot to live up to. With the rising trend in larger than life proposals, it's no wonder that businesses like The Heart Bandits, a wedding proposal planning company in Los Angeles, are popping up.
With all of the expectations women have today, men are finally reaching out for help, and that is where wedding proposal planners, like Alexandra Van Leer, come in. Leer is an Engagement Agent at the Four Seasons Resort Scottsdale and says she's always on the lookout for an amazing way to pop the question! Leer says she mostly gets her proposal inspiration from a mix of pop culture, YouTube, Pinterest, personal experiences of friends and acquaintances and magazines.
"Speak from your heart and be genuinely you"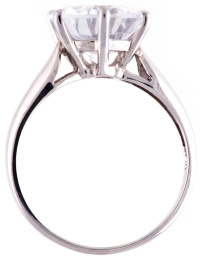 A couple of years ago, hot air balloons, fortune cookies, scavenger hunts and sporting events were the perfect way to go for wedding proposals, but that's not the case anymore. The current trend is all about crowd sourcing. This means getting a group of people together to participate in the proposal. This requires recruiting people for flash mobs or engaging in the proposal. The aforementioned Heart Bandits recently did a proposal in Portland with a man that proposed on a bridge near a waterfall. They had a group of men break out in a song and started singing "Marry Me" by Train.
Another man on YouTube proposed to his girlfriend in an elementary school.
So no matter what the elaborate plan you have (or don't have) in your head, with the right proposal planner, it's now possible.
Sarah Pease, The Proposal Planner™ from Brilliant Event Planning in New York, says, "The most important part of a proposal is that she says yes!" So your proposal has to be off the charts.
We spoke with Sarah Pease and Michele and Marvin from the Heart Bandits to get insight into the wedding proposal.
Q & A

SheKnows: Do you think it's getting harder to propose because guys want to keep up with each other?
SP: Marriage proposals are following a similar trajectory as wedding planning — they're becoming increasingly personalized and customized. It's been said that the wedding day is "all about the bride" and I think that the proposal is the groom's chance to show his creativity and thoughtfulness. Many of my clients look me up because they want their proposal to be different from all the rest — they need new ways to be creative, similar to people who enlist the help of a wedding planner to assist in bringing a dream wedding day to life.
HB: I think it is harder for men to reach their girlfriends' expectations without some help. Nowadays, a man does a flash mob proposal, posts it on YouTube and five million women send that link to their man and say "I want my proposal to be like this." Most men wouldn't even know where to start creating an elaborate proposal like that.
SK: Is there a secret formula to follow when proposing?
SP: The most important part of a proposal is that she says yes! Speak from your heart and be genuinely you. That is what your partner loves about you.
HB: Yes. Don't focus on coming up with a "cool" way to propose — focus on the details. If you sit and brainstorm about your relationship, what makes it unique, what is special about you and your girlfriend and then you base your proposal concept off of that, you can't go wrong. If you just think of cool ways to propose, then you start thinking of helicopters and sailboats and your proposal may lack the sentiment that women love.
SK: What advice would you give to someone who's interested in proposing to their significant other?
SP: Plan ahead. In most cases, you've saved up money for a ring and it's taken a long time to reach this point. Don't forget to factor planning the proposal into your timeline — if you're very lucky, you get to ask this question only once in your life, so focus on making it personal and memorable.
HB: I would advise them to make the proposal personalized to the woman. There is a reason why people troll the internet looking for the perfect proposal idea, but always come up short. It is because all of the ideas you can find on the internet were created for someone else's girlfriend! Come up with a proposal idea that shows her you have been paying attention to her and she will be very impressed.