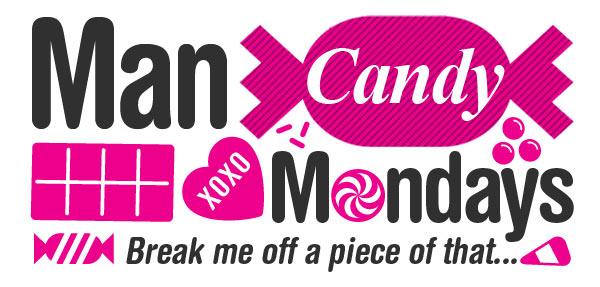 Love bites have never sounded so sexy
Forget the boys of summer — give us the boys of Twilight! Actually, after spending four-plus years in the franchise, these hunks are more men than boys, and we love that! In honor of the series' final film, The Twilight Saga: Breaking Dawn — Part 2, opening Nov. 16, here's a handy primer on what our favorite otherworldly guys have been up to and, more importantly, which ones are single.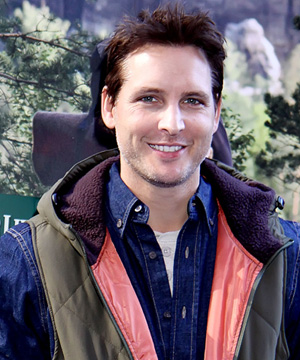 Peter Facinelli
Born: Nov. 26, 1973
Hometown: New York City
Height: 6'
Why we love him
Golden-haired elder Carlisle Cullen is our favorite vegetarian vamp for a lot of reasons, but mostly because hottie Peter Facinelli brings him to life. (Or to death, as it were?) We also have a soft spot for Peter after we swooned over him as (hot) dumb jock Mike Dexter in Can't Hardly Wait — even though he was foolish enough to dump Jennifer Love Hewitt and later lose his football scholarship. Our Peter would never do such a thing!
Relationship status
Famously married to original Beverly Hills: 90210 actress Jennie Garth from 2001 until this year (they met on the set of a 1996 made-for-TV movie and had three children together), Peter hasn't said he's dating anyone new (that we know of). Calling all single ladies!
Photo credit: Michael Carpenter/WENN.com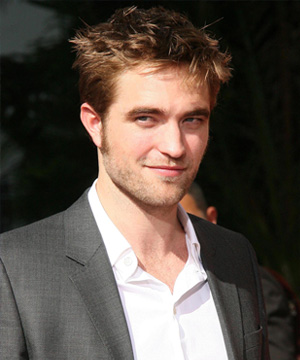 Robert Pattinson
Birth date: May 13, 1986
Hometown: London, England
Height: 6'1"
Why we love him
We've said it before, and we'll say it again: As chivalrous, protective vampire Edward Cullen, Robert inspired girls and women everywhere to dream of being Bella Swan for only one minute. A friend of ours described Edward as "part Mark Darcy, part James Dean, and part Romeo." We know exactly what she means — and Pattinson was the only actor who could have brought the hunky character to life.
Relationship status
Are they or aren't they? Robert has been seen out and about with Twilight co-star Kristen Stewart, after an on-again, off-again courtship during which she apparently cheated with Snow White and the Huntsman director Rupert Sanders. The pair even wore matching Halloween masks this year. But as for whether they're official? Kristen herself said this on the Today show recently: "I'm going to just let people watch whatever little movie they think our lives are. Keep 'em guessing, I always say." So does this mean he's single? 'Cause we'll be first in line!
Photo credit: FayesVision/WENN.com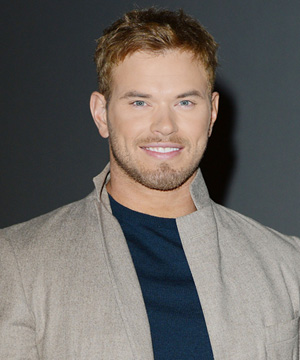 Kellan Lutz
Born: March 15, 1985
Hometown: Dickinson, North Dakota
Height: 6' 1"
Why we love him
Oh, do we appreciate a beautiful man! And when it comes to sheer rock-hard gorgeousness, Kellan is all that and then some. Getting to see him as Edward's older brother in Twilight is just icing on the (beef) cake. Stay tuned, because he's slated to play Tarzan in an upcoming 3D film production titled — you guessed it — Tarzan, out in 2013. One word: loincloth. "I want to act for the rest of my life," he told DuJour magazine last month. "I'll win an Oscar one day, but I'm in no rush to get there. I don't care if that takes me 50 years, and I'm old. I just love what I do."
Relationship status
Kellan famously dated his 90210 costar AnnaLynne McCord, but he's holding steady with current girlfriend Sharni Vinson at the moment. "Sharni's personality and mine very much complement each other, and we connect on every level," he told People. "She has a big personality so we have great conversations and laugh so much. I'm never fake with her, and it makes our relationship so easy. It's all about being honest." Sounds like they're connecting!
Photo credit: WENN.com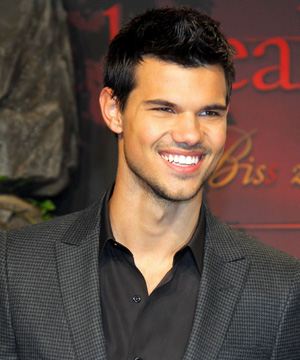 Taylor Lautner
Born: Feb. 11, 1992
Hometown: Grand Rapids, Michigan
Height: 5' 10 1/2"
Why we love him
He's the ultimate shirtless werewolf wonder in all of the Twilight films, and guess what? We have one very specific scene to look forward to. "It's funny. I had a conversation with the director... and I said, 'Can we maybe try and limit the shirtless scenes just a little bit?''' Lautner said on Live with Kelly and Michael. "So I was able to do that, and so, there's only one in this one. But it's a serious one." We're serious about freeze-framing it.
Relationship status
Who can forget Taylor Swift + Taylor Lautner? Sadly, their same-name love connection came to an end back in 2009. (And they're probably never, ever, ever getting back together.) On the plus side, he's said in the past that he's open to dating fans. Excellent! Hollywoodlife recently speculated that he was dating his ex-girlfriend Sara Hicks again, but no word on whether that's the case.
Photo credit: Patrick Hoffmann/WENN.com
Jackson Rathbone
Born: Dec. 21, 1984
Hometown: Singapore City, Singapore
Height: 5' 9 1/2"
Why we love him
This vamp sexpot sure has talent: Aside from playing Jasper Hale in every Twilight movie, he was a member of the L.A.-based funk rock band 100 Monkeys until this past spring. But he wasn't just a pretty-boy frontman: Jackson sings and plays the bass, the drums, the keyboard, the trumpet, the harmonica — even the mandolin. Not to worry, though: Jackson's solo album, Billy Badass, was just released. "Acting and music are two very different yet similar forms of art. Sometimes I feel as if I'm in a chimera in that I cannot separate those forms of art. I will continue to act and make music concurrently as long as I breathe," he told Glow magazine. Remind us to invite Jackson to our next Rock Band party.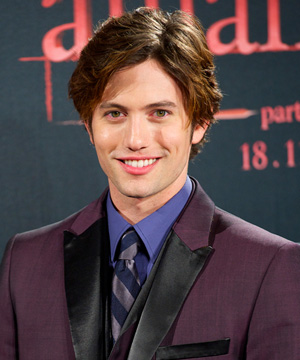 Relationship status
Hot dad alert! This past July, Jackson and his girlfriend, burlesque dancer Sheila Hafsadi, had their first child, a son, Monroe. Congratulations, you two!
Photo credit: Sean Thorton/WENN.com
More on the Twilight guys
Rob Pattinson was 'starstruck' meeting Kristen Stewart
Twilight fans lose it over Kristen Stewart's cheating
Taylor Lautner, Twilight's third wheel, talks cheating