Got A Suds Fan
On Your List?
All tapped out of gift ideas? If you know someone who loves lager, we've got a few suggestions for what to leave under the tree this holiday season.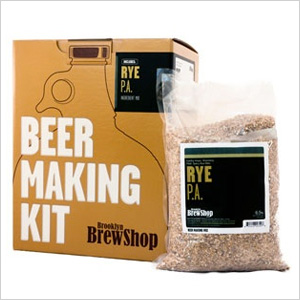 Beer Making Kit
Would there be any achievement greater for a beer lover than making a tasty batch of his or her very own from scratch? Enter Brooklyn Brew Shop's Beer Making Kit. Pick one of nine jaunty flavors, including Jalepeño Saison and Everyday IPA, and you'll get everything you need to make a gallon of the good stuff. [$40; Brooklyn Brew Shop]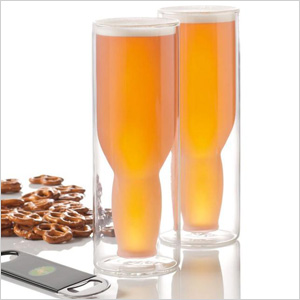 Australian Beer Glass Set
An upside-down bottle shape set inside another glass not only looks cool, but there's also a technical purpose for discerning drinkers: The two-in-one design keeps beer colder longer and prevents condensation from forming on the outside, meaning no coaster necessary. (You can find other fun, festive drinking glasses like this at T.J.Maxx.) [$40 for 2; Brookstone]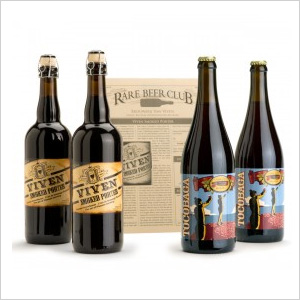 The Rare Beer Club Membership
If your connoisseur appreciates a cold glass of hard-to-find hops, a membership in the Rare Beer Club is the perfect pick. Each month, recipients get a shipment of limited-release brews (like Viven Smoked Porter). Even better: You can customize your installments, so if you see an upcoming beer that he or she has already tried, you can skip it or switch it out for something different. [from $32 per month for 2 big 750-ml bottles per shipment to $69 for 6; Beer of the Month Club]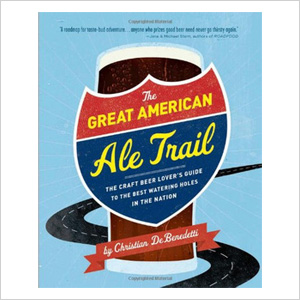 The Great American Ale Trail: The Craft Beer Lover's Guide to the Best Watering Holes in the Nation
This handy book is an interactive gift of the best kind. Your beer lover can page through author Christian DeBenedetti's picks for the best pubs near you and sample the draughts in person. Try to hitch a ride on the journey so you too can take quality sips at haunts including Anchorage Brewing Co. in Alaska and the Gowanus Yacht Club in Brooklyn, New York — and everywhere in between. [$15; Amazon].
Quick tip
And don't forget the ultimate inexpensive stocking stuffer!: Print out President Obama's special White House Honey Brown, Honey Porter and Honey Blonde home brew recipes on fancy paper, roll 'em up like scrolls and bequeath them to your hops hound as a bonus.
More gift guides
Swanky stemware
Best kitchen tools and gadgets for wannabe chefs
Adorkable gifts for the gadget guru