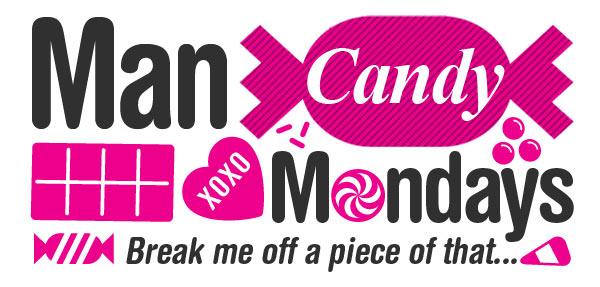 Yo quiero this hottie
We're willing to bet that every single woman who has ever traveled on a solo European vacation has fantasized about meeting a Javier Bardem clone — a rakish, gravel-voiced foreigner who's sexy, kind, slightly brooding and maybe even a bit dangerous.
There's a reason, after all, that he was cast as Julia Roberts' newfound flame in Eat, Pray, Love: He's the shimmering pot of gold that many of us ladies hope is at the end of our rainbow of self-discovery. And now our loins may explode when we see him share the screen (and perhaps a special moment) with Daniel Craig in the new James Bond movie, Skyfall.
Why we love him
Tall, dark and handsome, Javier Bardem has become the quintessential foreign-born man of mystery, guaranteed to rock your world (or at least your bed).
Javier Bardem
Born: March 1, 1969
Hometown: Las Palmas de Gran Canaria, Gran Canaria, Canary Islands, Spain
Height: 6'
He has the whole "sexy foreigner" thing down pat
From Vicky Cristina Barcelona to Eat Pray Love (and a lot of other flicks in between), no other actor has been as reliably exotic and seductive as Javier Bardem — especially for otherwise rule-abiding female travelers looking for some excitement. Who can forget his subtle exhortation to Julia Roberts as writer Elizabeth Gilbert on the eve of their first lovemaking session in Eat Pray Love?: "It's time." Heck yes it is, Javier!
It's a little odd that a serious actor known for heavier fare like 21 Grams and Biutiful would choose to do what's considered by much of the public to be a chick flick, but something in Roberts' character spoke to him:
"I liked the idea of a person that really tried to detach herself from those things that create pain in her," he told ELLE. "Knowing that in the end, you bring your own pain with you. Unless you really detach yourself from your own self — in a deep way or a spiritual way or psychological way — there's no way out."
Hooking up with a sexy new flame is certainly one way to detach!
He's creepy when he wants to be
Aside from being a looker, Javier is a stellar actor. Just try watching No Country for Old Men and not being freaked out that Anton Chigurh might be coming for you, too, if you don't watch your back. The unconventional role (replete with unconventional bowl hairdo) earned Javier an Academy Award in 2008. His cerebral approach to his character as an idea was obviously a good one:
"That was the first character ever that I didn't try to build as a human, but as an idea," he told GQ. "We arrived at the fact that I was violence. You call for it, and it has my haircut."
Frankly, we're still a little scared years after seeing that film — kudos to Javier for getting it so right.
We're counting down the days until we can see him act with Daniel Craig
Earth might melt on Nov. 9 from the sheer heat of Javier and Daniel Craig tangling in the newest James Bond film, Skyfall. Javier plays eccentric blond loner Raoul Silva — and rumor has it that Silva and Bond might share a bit of sexual tension. Without giving too much away, Javier explains that he and Skyfall director Sam Mendes worked together to shape Silva:
"Everything was based on what he said, which was this idea of uncomfortableness," he told Den of Geek. "Like, he wants to create this uncomfortable situation constantly to the opponent. That has to do with his physicality. And also, it had to make dramatic sense, so when you watch the movie, you understand why this guy looks like that. I don't want to give anything away, for those who haven't seen it, but he's been through something and wants to be the opposite of that.... I mean, I think Silva's not attached to anything or anybody, only to his own pain. He's not attached to any label. And he lives on an abandoned island, of course."
We can't wait to see what Javier has up his sleeve for this role.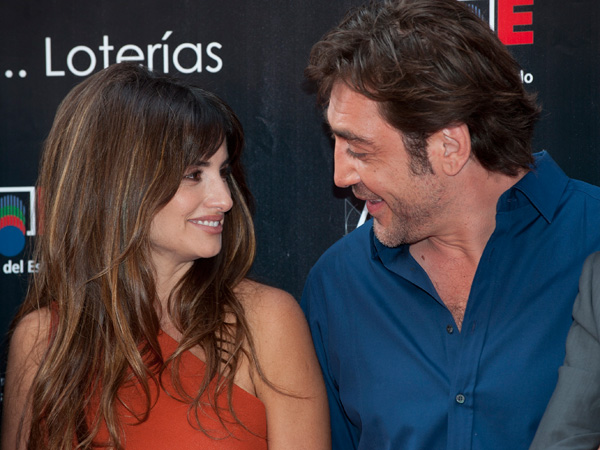 "I'm happily married. I breathe and stay in peace. I truly thank whoever's up there for giving me the opportunity to be loved."
Javier Bardem's relationship status
As if we weren't jealous enough of Penelope Cruz, she scored Javier for herself, marrying him in July 2010. The pair has one son, Leo, born last year. Though he's reluctant to talk about his personal life in interviews, Javier summed up his romantic life to GQ: "I'm happily married. I breathe and stay in peace. I truly thank whoever's up there for giving me the opportunity to be loved."
And we thank Javier for letting us enjoy him onscreen.
Photo credits: WENN.com, WENN.com, Sean Thorton/WENN.com