Throw a Halloween divorce party!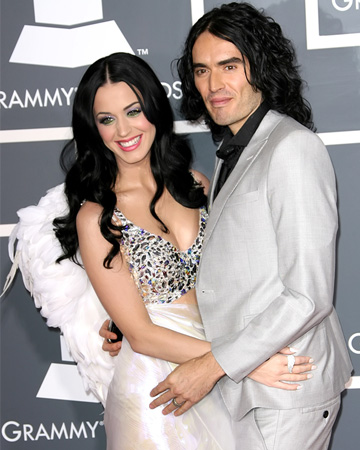 Who's your favorite divorcee?
It was recently announced that Katy Perry was having a divorce party to celebrate her moving on from Russell Brand. Good for you girl! Nothing says that you're "wide awake" and moving on after a divorce more than throwing a divorce party.
The fun spirit of this event has helped countless people turn a negative into a positive, and these parties have gotten so popular that they have left many wondering why they stayed in their unhappy marriage for so long.
With Halloween right around the corner, I recommend throwing a divorce-themed costume party. Here's the deal: Every guest has to dress up as a famous divorced person from past or present.
When it comes to Hollywood, there is no shortage of divorced celebs. The ladies can dress up as Jennifer Lopez (wear the famous green Versace dress she wore to the Grammy Awards) or Britney Spears (she was the ex-factor way before The X Factor). For the men, you can go as Tiger Woods (this costume is sure to be a hole in one) and Mel Gibson (skip the rants though). Couples can come dressed as famous divorced ex-spouses.
As a divorce party planner, I feel it's important to make your event as unique and creative as possible. And this is not just for the guests, but for yourself as well!
Remember, you made it through your divorce and it's time to mark your "divorce day" with pride as you take another step forward. When planning any divorce party, it's important to have a timely theme. While cocktails and a little ex-bashing are a given, you want to also offer something more for everyone attending.
Here is my list of costumes. It's time to get married to your Halloween divorce party!
More
For more divorce party planning ideas and to find out healing ways to move on, read Lois Tarter's new book The Divorce Ritual.
More on divorce parties
Celebrate your split with a divorce party
What you need to know about a breakup bash
The ah-ha divorce moment
Photo credits: Adriana M. Barraza/WENN.com, WENN.com, WENN.com/FayesVision, Nikki Nelson/ WENN