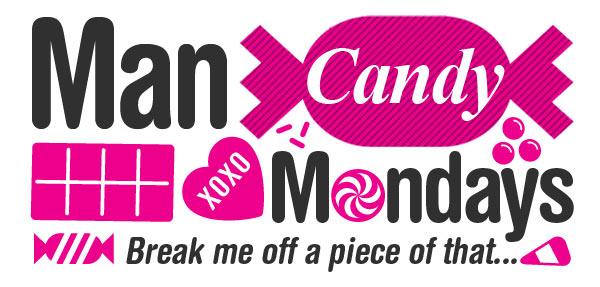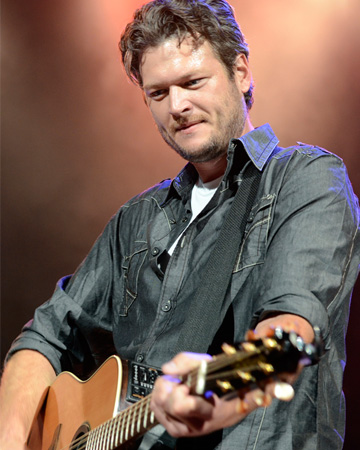 We'd save a horse & ride this cowboy
Yee-haw! Not to get too stereotypical, but all of our fantasies about Blake Shelton involve either him wearing a strategically placed cowboy hat or us wearing one while...
Ahem... Excuse us, our brains have been turned to mush just imaging how we'd conduct ourselves if we ever got anywhere near the winning The Voice judge and country music star in person. All we'll say is: Miranda Lambert is one lucky lady.
Why we love him
The Southern drawl and perfect hair go a long way toward making Blake Shelton our current favorite celebrity crush, but add to that the fact that he seems like a genuinely nice and funny guy? We're putty in his hands.
Blake Shelton
Born: June 18, 1976
Hometown: Ada, Oklahoma
Height: 6' 5"
We'd pick him as our coach on The Voice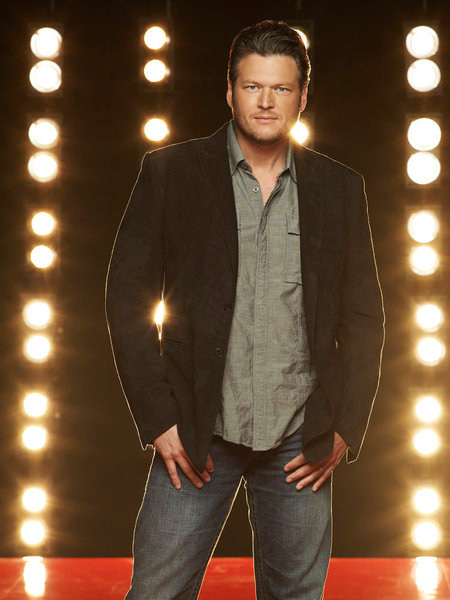 We can dream, can't we, that we have golden pipes and a shot at winning The Voice? If that were the case, we'd definitely pick Blake as our personal coach, if only to hear that rolling Oklahoma drawl day in and day out. But even though Blake is officially cemented in the minds of the American public as a true superstar, he's really a down-home guy (just like we'd hoped!) who gets pleasure from the simple things in life, like his hometown and his lovely musician wife.
"What you need to know about me is that I always just wanted to be a country singer," he told Redbook. "I didn't choose the path of television or being on magazine covers. You know, you can get so wrapped up in it. I can go hang out with Adam, Christina and the guys and have a big party where it's like, 'Yeah, it's L.A., bitch!' But then I just want to go home and get into my truck. Being in Oklahoma with Miranda is what makes me really happy."
Staying grounded even in the midst of all this fame? We're more than impressed!
"What you need to know about me is that I always just wanted to be a country singer. I didn't choose the path of television or being on magazine covers."
He's as addicted to Twitter as we are
We all have our vices, and we happen to love that Twitter is among Blake's hard-to-kick habits. AOL's The Boot asked him a few leading questions about the site and his use of it:
"The one tweet that I regret sending was ... Probably whichever one was the last one that I sent after midnight. If you asked Miranda what my worst habit is, she'd say ... Twitter. I am trying to quit ... Twitter."
We love his Twitter game, though — he cutely calls his followers "BS'ers," reveals funny details from conversations with Miranda, retweets his fans and shares pics of himself, one of which featured an out-of-control hairdo. Check it all out at @blakeshelton. But be warned! Some of his salty language isn't exactly PG. (But we love that.)
We'll follow you no matter how unedited you are, Blake! (Speaking of which, all of you can follow SheKnows on Twitter at @SheKnows.)
He has a fantastic sense of humor (especially in interviews)
From allowing Chelsea Handler to lay into him on Chelsea Lately while promoting his new holiday album, Cheers, It's Christmas, to gamely chatting with Kathie Lee Gifford and Hoda Kotb on the fourth hour of the Today show about Hoda's not-so-secret crush on him, Blake is a great sport and a skilled funnyman — happy to play along, even when the topic of discussion is his much-talked-about drinking habit.
Jay Leno recently quizzed him about which of his tweets he wrote drunk and which he wrote sober.
"Sometimes late at night, after I've had a few drinks, and that's when I'm really thinking clearly, I'll go on Twitter and announce, you know, things, like skinny jeans and other ridiculous things," Blake told Jay.
One of the Twitter jokes that Jay took him to task for?
"I'm so drunk right now I just walked in to McDonald's, pulled down my pants and shouted 'Can I get this super sized?!!'"
Oh, Blake. We'd super-size ya, baby. Wink-wink!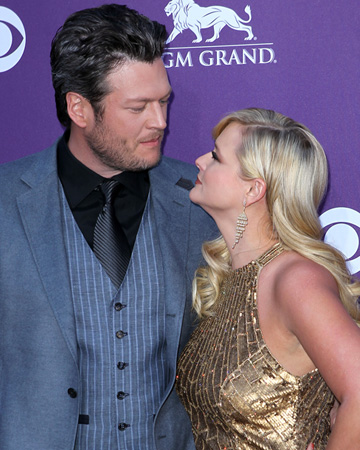 Blake Shelton's
relationship status:
No big mystery here! He's been happily married to fellow country superstar Miranda Lambert since 2011. Her, "powerful personality" is one thing he says he loves about her. But as for what keeps them going strong, it's being like-minded that serves as the glue in their relationship:
"I never set out at any point in my life and said to myself, 'I want this kind of girl.' I met Miranda, and she just was that girl," he told Redbook. "I'm screwed now that I've met her, because I don't know who could be better for me in my eyes and my mind. That's just how she's always been for me since I met her.
"I'm screwed now that I've met her, because I don't know who could be better for me in my eyes and my mind."
"Now if I have to think about specific things, I'd say she loves the same things I love. She loves music and does it for a living and is successful at it, and it keeps her busy and prevents us from getting on each other's nerves. We can actually have our own separate lives and still be supportive and understanding of each other. I get it. I thought we were finally going to be home together for a week, and an opportunity came up for her to be on the Today show or something like that. It was sad, and I hated it, but I said, 'Naw, go ahead, baby! You'd better do that because your album's coming out, and I understand.' It's important for us to have somebody who gets all that."
We love a great love story, especially one that's built on respect, trust and hard work — all the important things in life. Congratulations, you two!
Photo credits: Aaron D. Settipane/WENN.com, Mark Seliger/NBC, Judy Eddy/WENN.com