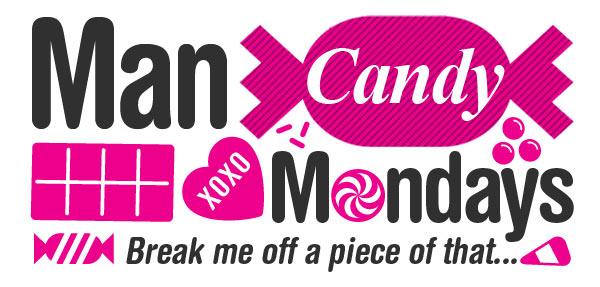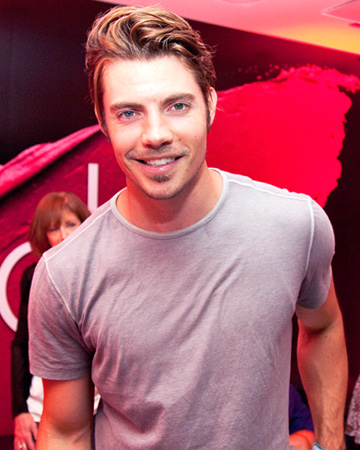 We'd drill, baby, drill this TV oil tycoon
Evening soaps have never been so sexy! TNT's revival of Dallas got a whole lot prettier when hottie Josh Henderson was cast as J.R. Ewing's devious son.
(And here we thought we had loved him as Edie's nephew in Desperate Housewives.) We're suckers for a beautiful face, and Josh's bone structure is like fine china -- fine, kissable china...
Why we love him
From singing rhymes to prime time, Josh has come a long way from his reality show roots -- which means more screen time for us to soak in his gorgeous features.
Josh Henderson
Born: Oct. 25, 1981
Hometown: Dallas, Texas
Height: 5' 11"
He spices up our favorite TV classics
Twenty-one years after the original melodrama-rife Dallas ended, Josh is playing John Ross Ewing III, son of legendary scurrilous oil tycoon J.R. Ewing: Big shoes to fill, that's for sure, but Josh has handled the role with aplomb (not to mention that he's actually from Dallas -- he's said he's loving being the "hometown kid on the show"):
"I felt so lucky and privileged to get this role that I was just going to do my best to create something with J.R.'s spirit," Josh told Digital Spy. "John Ross knows how to do business one way, and that's the J.R. way!"
"I'm a very kind of personable person and I love people."
Is he anything like his scheming character? Nope!: "I'm a very kind of personable person and I love people," he told TV Fanatic. "I'm actually nothing like John Ross in that kind of conniving attitude, but it makes it fun for me, because I actually get to go to work and act. If I were going to work and playing myself every day, it would be very boring. I like to see myself as someone who's a lot nicer and less trouble than John Ross. I don't see John Ross as a bad guy. I just think he's kind of a guy who's very determined and passionate and he knows what he wants and he's hopefully not going to let anyone stop him from achieving that."
He's also added his signature sizzling good looks to Desperate Housewives as banished bad boy Austin McCann and graced the modern rebooted classic 90210 (among a slew of other shows). What's next for Josh? The second season of Dallas, and movies, naturally. He recently filmed the romance Rushlights, alongside Aidan Quinn and Beau Bridges.
Josh's face in a new flick on the big screen? Now that's something to look forward to...
He used to be in a boy–girl band
Remember that spate of reality shows about unknowns auditioning for a pop band? Josh won a spot in music group Scene 23 on the WB's Popstars 2 back in 2001 (more than a decade ago!). Did he look good then too? Um, of course -- here's the proof: the video for their first (and only) single, "I Really Don't Think So." (We won't hold his porcupine hair against him, though — Lord knows we've forgiven Justin Timberlake for his early-aughts ramen noodle 'do.)
And he hasn't left music behind. In fact, he says his music will be featured on Dallas's second season. Nice! And if he has his way, he told DA MAN magazine, he'd love to do more singing, along with producing films:
"My goal in 10 years is to have my own production company and to be making movies that I want to make," he says. "I would also still like to be making music. Both music and acting are very big parts of my life and I would be blessed to continue to do both."
We'll buy your next album, Josh!
He respects his elders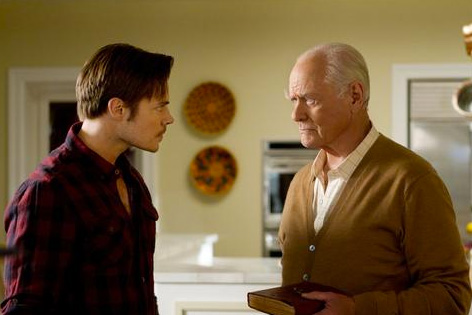 Even though he's technically the new J.R. in town, Josh acknowledges (and celebrates) the new Dallas's roots:
"[Starring alongside Dallas veterans is] rewarding in the sense that I don't think you can do Dallas without them," he told Celebuzz. "They legitimize our show, they are what the original fans want to come back and see. It's a blessing for us to be able to have them. I was a little intimidated and a little nervous. This show was such a big deal to people all over the world. I call them the legendary three; Larry [Hagman], Linda [Gray] and Patrick [Duffy]. They are what created this monster that is Dallas."
"We definitely wanted to come in as the young generation and have them kind of accept us, and hopefully they are happy to what we brought to the table. But at the end of the day, they are all such amazing people and so genuinely nice. Actually, none of us felt we were being judged; they just accepted us with open arms."
So sweet! (And so deferential.)
Josh Henderson's relationship status:
Fantastic news: He's single! Josh's most famous ex was fellow reality TV star Ashlee Simpson, whom he dated for two years, but if you're not incredibly familiar with his career, that could actually work in your favor when it comes to scoring a date with the stud:
"I want to date someone who likes who I am as a person and not what I do for a living," he recently told Us Weekly. "I understand that it kind of comes with the territory, but I try to gauge who they are as a person," he explained. "If they start asking a lot of questions about what I do, that's a bit of a red flag for me. I almost find it very attractive when a woman has no idea who I am."
"I want to date someone who likes who I am as a person and not what I do for a living."
This is one instance where we might be tempted to play dumb! Cue our amateur acting skills...
Photo credits: Michael Roman/WENN.com, Adriana M. Barraza/WENN, Zade Rosenthal/TNT