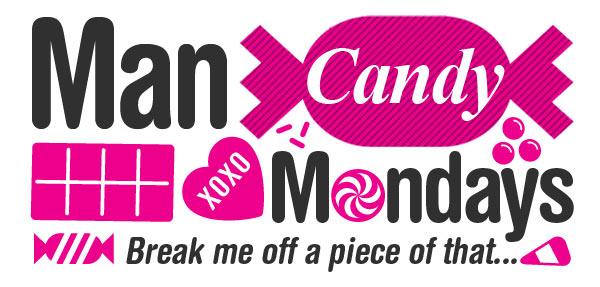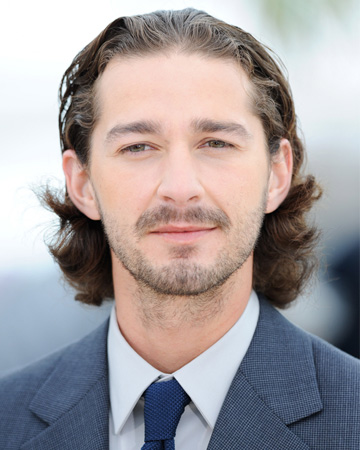 He's one likable (and lickable) everyman
On screen, this adorable young gent has been a Wall Street newbie, a paranoid neighbor and a robot-destroying hero, among other roles.
In our minds, he's been our tough-but-kind fantasy boyfriend whom we'd love to take to a cocktail party or, you know, by the hand, running through the streets of Manhattan if the city is ever in peril and crumbling behind us. Normal stuff like that. Now, in Lawless, we'll get to see what Shia looks like in Prohibition-era attire — we're gonna take a wild guess and say that the vintage look probably suits him just fine.
Why we love him
As an actor, he might be the voice of a generation: an honest, good-looking Tom Hanks–esque everyman that we can't help but feel warm and cuddly toward, sometimes despite ourselves.
Shia LaBeouf
Born: June 11, 1986
Hometown: Los Angeles, California
Height: 5' 9 1/4"
He's like the turbo version of the perfect boyfriend
Is it any surprise that Megan Fox was rumored to have fallen for Shia on the set of the first Transformers movie? I mean, the woman, hot as she is, is only human. Shia confirmed to Details that it's true:
"Look, you're on the set for six months, with someone who's rooting to be attracted to you, and you're rooting to be attracted to them," he explains. "I never understood the separation of work and life in that situation. But the time I spent with Megan was our own thing, and I think you can see the chemistry onscreen."
That we can! But despite whatever transpired between them, Shia considers himself relatively traditional, telling Details he's a "serial monogamist."
Us too! Coincidence? We think not.
We like it when he stresses us out
Say the financial markets are collapsing (Wall Street: Money Never Sleeps), or that giant robots have threatened the Earth as we know it (Transformers), or that cranky ol' Harrison Ford needs someone to help him save humanity (Indiana Jones and the Kingdom of the Crystal Skull). Who you gonna call? Well, wily, intelligent Shia LaBeouf, of course, because if worse comes to worst, he's gonna be there, with a plan in mind. Now that's the kind of hero we can get behind.
And despite taking some very commercial roles (ahem, Transformers), Shia says he won't be selling out anytime soon:
"If you can mix Hilary Duff and Gary Oldman into the same actor, that's my goal."
"I could do something like sell out and make a Disney album — The Hanukkah Shia LaBeouf Special, or The Kwanzaa CD — and make a lot of money, and have a huge house and a big bed and never be able to sleep in it, because I'd hate myself," he once told the A.V. Club. "It's just what you want. Respect is more important to me than the finance of it, even though I did Transformers. You do something like that so you can do a Half Nelson and people in Japan will see it. There's a Tom Hanks element that I'm after, but with Michael Caine's longevity. If you can mix Hilary Duff and Gary Oldman into the same actor, that's my goal. I know it's strange to think about, but that's the goal."
Lizzie McGuire meets Commissioner Gordon — we like it! And, psssst, keep your eyes peeled for Oldman as a gangster when you go see Shia in Lawless. The two co-star in the film.
He's a real-life bad boy
We're not advocating partying or wantonly punching anyone, but after a rough, impoverished childhood, in which his heroin-addicted father was largely absent from, LaBeouf has done his share of both. One notable fight allegedly started over a guy hounding Shia for an autograph. What does he have to say for himself?
"I would like to be George Clooney diplomatic," he told Details. "I just don't have the wherewithal yet or the inner serenity. My bulls*** meter is tuned very sensitive. The minute it starts kicking up, I get back to truth, and sometimes that involves, you know, 'I don't want to take a picture.' And if that's the case, am I an asshole for being honest? Or am I an asshole for being dishonest, smiling in your picture and I f****** hate being there? Which one is worse? These are the questions I ask myself that George Clooney doesn't ask."
Food for thought. We're curious to hear what George might say. But we confess that we're suckers for honesty, so Shia might win this round.
Shia LaBeouf's relationship status:
After his fling with Megan Fox, Shia dated his Wall Street: Money Never Sleeps co-star Carey Mulligan for more than a year before linking up with stylist/fashion designer Karolyn Pho. The pair is still together, but they've been photographed fighting very publicly in L.A., supposedly because Shia is slated to engage in actual sex for the upcoming Lars von Trier movie The Nymphomaniac. Yep, we said "actual sex."
"There's a disclaimer at the top of the script that basically says, 'We're doing it for real,'" he told MTV. "Anything that is 'illegal' will be shot in blurred images. But other than that, everything is happening… It's going to be a wild movie, man. It's going to be a wild movie."
Sounds like it! We have to admit, we haven't been this excited to see possible actual sex since Eyes Wide Shut — let's just hope that Shia's relationship can withstand the heat.
Photo credits: WENN.com, WENN.com, WENN.com, DreamWorks Pictures via WENN.com, Nikki Nelson/WENN.com