So what's the story behind this competition? It all started with Cheap-Chic-Weddings.com founder Laura Gawne and her partners Susan Bain and Roxie Radford. The three based the contest on the popular bridal shower game, asking their readers to create wedding gowns using toilet paper, tape and/or glue.
"Creativity," "originality," "beauty" and "the use of toilet paper" were the categories that could net you points in the Eighth Annual Cheap Chic Weddings Toilet Paper Wedding Dress Contest, and the dresses below more than delivered. The contest was sponsored by Charmin and Life In Mobile, Inc., and the winners were announced at the oh-so-appropriate Ripley's Believe It or Not! Times Square Odditorium in NYC.
Take a look at this art in motion!
First place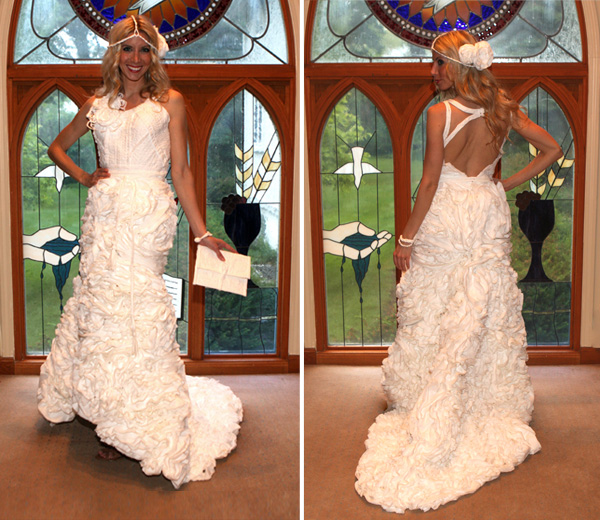 Grand prize winner: Susan Brennan, 26, of Orchard Lake, MI
What she won: $2,012
What she used: 10 rolls of Charmin with hot glue, packing tape and needle and thread.
About her dress: Susan called her creation "Bohemian Cupcake." "The top portion, including the headpiece has a free-spirited vibe and the bottom looks like delicious frosting! It's relaxed yet sophisticated and flirty -- the cut out details make it modern."
Second place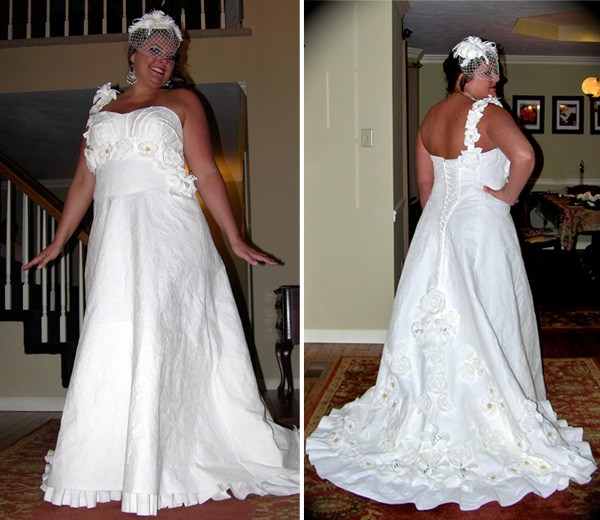 Second-place winner: Katrina Chalifoux, 50, of Knoxville, TN
What she won: $1,000
What she used: 28 double rolls of Charmin with medical tape, glue and needle and thread.
About her dress: "Katrina loves to make costumes, and her main inspiration for this gown was a lily and the challenge of creating a garden of flowers on the gown."
Third place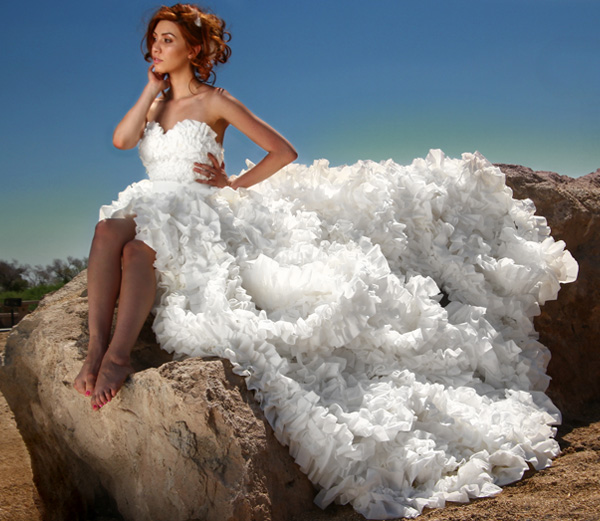 Third-place winner: Jennifer Henry, 31, of Las Vegas, NV
What she won: $500
What she used: 36 rolls of Charmin, packing tape and double-stick tape.
About her dress: "Jennifer's dress was inspired by the velvety texture of Charmin tissue and those oh so sweet ribbons of whipped cream from the can!"
More creative wedding ideas
How to make successful wedding DIY projects from Pinterest
Decorating Diva: Easy DIY wedding decor ideas you'll love
DIY paper wedding cone