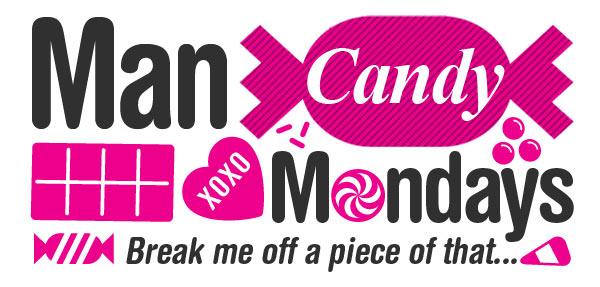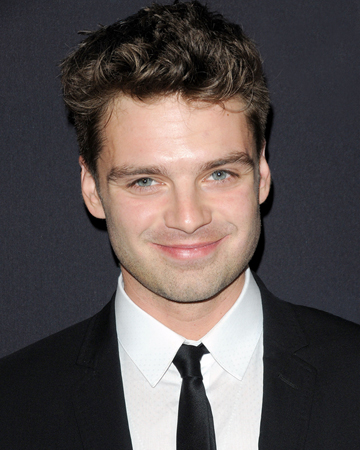 We're bonkers for this beautiful 'bad boy'
Even without the veneer of fame around him, Romanian-born Sebastian Stan is suave, chic and a looker to say the least. His serious demeanor has even been compared to movie legend James Dean's, but Stan's oeuvre is all his own.
Now we get to watch Sebastian strut his sexy stuff alongside Twilight actress Ashley Greene in the thriller The Apparition, in theaters now.
Why we love him
From Black Swan bad boy to Captain America cutie, exotic hunk Sebastian is everything we want, rolled into one.
Sebastian Stan
Born: Aug. 13, 1982
Hometown: Constanta, Romania
Height: 5' 11"
He holds his own (and then some) next to Captain America
If you're playing a superhero while standing directly next to hottie Chris Evans, who is also playing a superhero, you'd better be pretty darn attractive. That's easy-peasy for Sebastian, who played sidekick Bucky Barnes to Evans's Captain America in Captain America: The First Avenger. And lucky us!: Sebastian will reprise his role in the next movie in 2014. (We bet he'll be worth the wait.)
In the first movie, Sebastian took the challenge of breathing life into his 1940s-era character very seriously:
"I think what essentially jumped out to me literally was the period, I had my ideas growing up about what I read in Ernest Hemingway books and movies about World War II, just the whole romantic idea about it," he told Cinemablend. "I thought the period thing was really neat. I guess what really, even from the scenes I was auditioning for, I really related to, I understood Steve's point of view and the yearning that he had for wanting so badly to contribute to something and not be fading in the background. I understood that feeling."
"I understood Steve's point of view and the yearning that he had for wanting so badly to contribute to something and not be fading in the background. I understood that feeling."
"And I think on Bucky's level I understood the feeling of how much is riding on his coattails because he feels responsible that a life, which is Steve Rogers' life, is on his hands. So what would happen, hypothetically, if that guy died on his watch? I related to those issues and that spurred a lot of interest in me in parts."
Well, you sure spur our interest, Sebastian! We can't wait to watch Bucky again.
We loved to hate him in Black Swan
Seeing Sebastian play a certain type of yupster, flannel shirt-wearing misogynist that you could meet at any typical New York City bar so well was almost scary. But that's a testament to his talent and his look: He's hot enough that his character can say awful things and you still kind of understand why goody-two-shoes Natalie Portman would still want him.
Which brings us back to that whole brooding, dark image. Seventeen asked him whether he is, in fact, a bad boy à la Hollywood icon James Dean:
"I always see myself as, like, Paul Rudd."
"Absolutely not!" he told the magazine. "It's an incredibly flattering, amazing thing, but no. I always see myself as, like, Paul Rudd. But I grew up watching those iconic figures and I want to emulate them, but I don't usually think of myself that way. I really laugh at myself a lot."
Oooh, we like a guy who appreciates Paul Rudd's personality as much as we do!
He'll always be Carter Baizen to us
Big movies, TV roles... Sebastian does it all. One of our favorite roles of his before the major film scripts started rolling in: bad-boy Carter Baizen on Gossip Girl. Double-crossing has never been sexier. "I'll always be grateful for that show," he told MTV. "The exposure for me has been huge."
And Sebastian's willingness to try a little bit of everything, acting-wise is no accident. He actually got advice about diversifying from another of our favorite actors, Liev Schreiber, when he starred alongside him in the Broadway play Talk Radio. Here's what Stan told ELLE about Liev's acting wisdom:
"He said, 'Every emotion is like a muscle. One muscle will get stronger than the others if you don't work them all.' "
And we like all of Sebastian's muscles, artistic and otherwise.
Sebastian Stan's relationship status:
It's no surprise to us that Stan has dated some of the choicest young lasses in Hollywood: He called queen bee Leighton Meester his girlfriend for about two years, from 2008 to 2010, and he was also linked to Glee's Dianna Agron for a bit. Now, however, he's dating adorable blond Jennifer Morrison, who plays Emma Swan on TV's Once Upon a Time. And it began as a workplace romance — technically, she's his co-star. Sebastian only appeared in three episodes of the series, as the Mad Hatter — he kidnapped her on the show!
Back in March, Jennifer said of Sebastian, "It was probably the most fun I've had so far shooting episodes. It's one of my favorite scripts. I had such an amazing time... he's such an extraordinary actor. It was so great coming to work with him every day."
Looks like Jennifer's fairy tale came true. Good luck, kids!
Photo credit: Ivan Nikolov/WENN.com, CW via WENN.com