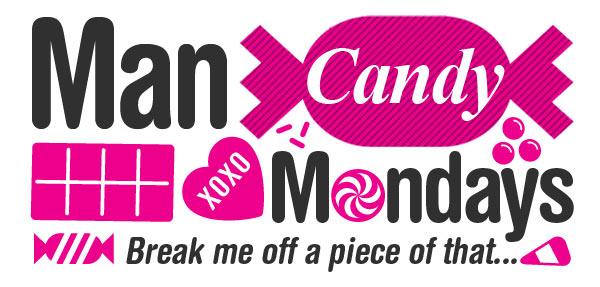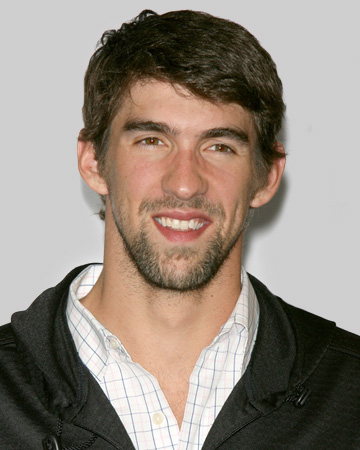 We're boiling over for this swim stud
When a man has graced the cover of a cereal box, that automatically ups his attractiveness quotient by at least 10 percentage points.
Olympic swimmer Michael Phelps has not one, but two breakfast boxes under his belt (Kellogg's Frosted Flakes and Corn Flakes), and that's pretty sexy. If an athletic type is the kind of Man Candy you crave, Phelps has talent as far as the eye can see — and we're referring specifically to his pecs and his shoulders. He'll be repping the USA in the 2012 London Olympics later this month, and we've got our DVRs set. Did someone say "breaststroke?" Because we hope so.
Why we love him
We love a man with a medal! Famous for his swimming skills, Olympian Michael Phelps is one athlete with whom we'd love to hop into a cool pool on a hot day.
Michael Phelps
Born: June 30, 1985
Hometown: Baltimore, Maryland
Height: 6'4"
He's a multiple medal winner
Oh, those shiny things? They're just Phelps' 14 gold medals, from 2004 in Athens and when he was unstoppable in the 2008 Beijing Olympics. And we can't wait to watch him in seven events in a few weeks: the men's 100m fly, 200m fly, 200m individual medley, 400m individual medley, 200m freestyle and three relays. Still a youngster today at age 27, Phelps was inspired early to reach his goals:
"At the age of 11, my coach told me I could make the Olympic team in four years, so I said 'Okay, I want to make the Olympic team, so that's what we're going to do,'" he told Parenting. "And I started training for that. I went five straight years without ever missing a workout. Every single day, 365 days a year."
"I went five straight years without ever missing a workout. Every single day, 365 days a year."
This year, could a red-blooded American woman ask for anything more beautiful than a competition between Phelps and fellow U.S. swim hottie Ryan Lochte, specifically the men's 200 and 400 medleys? Probably not — which is why we've got our eye on the guys and the prize (perhaps a new world record or two?) in these potentially game-changing events. We're just happy our country is being, um, represented so well!
Plus, this might be our last chance to watch this swim stud in action. He recently told Anderson Cooper on 60 Minutes that he's retiring after the London Games. We'll miss you, Michael!
He gives back
Via his charity, the Michael Phelps Foundation, he's teaching thousands of kids not only how to swim, but how to respect and take care of their bodies in the process, and another arm of the organization helps promising swimmers out financially so they can practice goal-setting just like Mike. Awww.
He knows how to relax
Being an international swimming superstar is no easy feat, but Phelps works hard and plays hard. He hosted an episode of Saturday Night Live (check out the "Space Olympics" skit in particular), and he eats and drinks big. Perhaps he plays a little too hard in his leisure time — a photo of him smoking pot surfaced in 2009, and once he hopped a jet to Vegas instead of turning up at practice — but when you're young and have wild oats to sow, you're bound to make a few mistakes. He calls it a "learning experience." But now he says he's more driven than ever:
"I realized that I probably hadn't reached my full potential," he told Details. "There was still more in the tank. As I come to closure on my career, am I going to look back in 20 years and say, 'What if?' That's something I don't want. This is it. I've always said I wouldn't swim past 30. I don't want to be that guy who's hanging on, but I want to reach my max potential. I don't care how much pain I have to go through or the sacrifices I have to make. I'll get it."
We don't judge! We're just psyched he's back in action.
Michael Phelps' relationship status:
With such physical prowess, Michael has no problem amassing more than his share of ladies. He's been linked in the past to women ranging from Victoria's Secret model Lily Donaldson to socialite Brittny Gastineau, but he dated former Miss California Nicole Johnson the longest — off and on for several years. The pair split in January, which means he's single and (possibly) looking!
Good luck in London, Michael! We'll be watching.