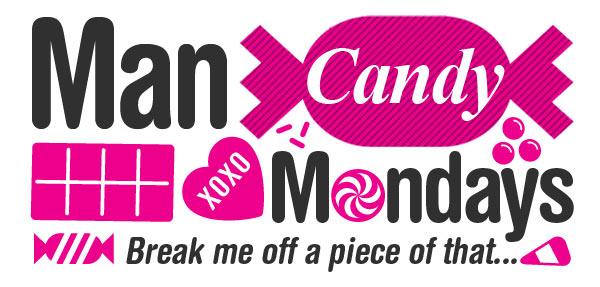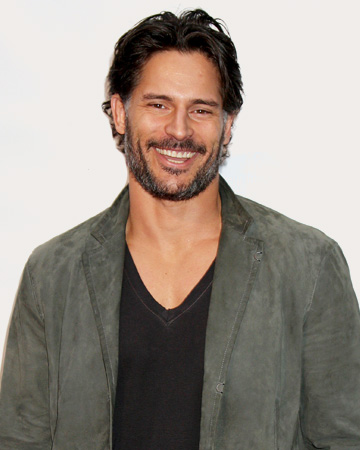 This sexy werewolf has us howling
There's something about Joe Manganiello's stature that encourages surrender. With that height, those pecs, and — let's be honest — that girth, we're basically putty in the hands of this specimen who looks like he'd be equally at home either chopping down a giant redwood or ripping a bodice on the cover of a romance novel.
Whatever your Joe M. fantasy is, we'll bet you're as psyched as we are that he's finally getting some serious screen time as both an ultra-sexy werewolf on True Blood and as a veteran stripper (yessss) in Magic Mike. Throw us over your shoulder, Joe — we'll go wherever you take us!
Why we love him
Joe is a rare specimen who's built like a superhero — and his sense of humor and sheer talent only add fuel to our rescue fantasies.
Joe Manganiello
Born:  Dec. 28, 1976
Hometown: Pittsburgh, Pennsylvania
Height: 6'5"
He bared it all (well, kind of) in Magic Mike
We didn't think we could swoon over Joe any more than we already had, and then we saw Magic Mike. His role? "Big Dick Richie." Whoa. Imagine our surprise when we saw the somewhat pivotal scene (pivotal in our dirty minds, anyway) in which he, um, inflates his member to epic proportions. Silly? Perhaps. Uncomfortable? Kind of. But still pretty hot? Um, yup.
"I think that male stripping is all about the hips, the pelvis and that whole thing."
In fact, Joe learned a few things while shooting Magic Mike:
"I'm not the kind of guy who's going to go out to a club and go dancing," he told AfterElton. "I'm just not really that guy, but yeah, I think that male stripping is all about the hips, the pelvis and that whole thing. You come away with some basic moves that are either applicable to life or, like I said, you can take those on to a show like True Blood and use them there. There are definitely some moves that I can use this year on the show."
Yes, Joe, show us that swivel again!
He has a sense of humor
Recently ousted Today show host Ann Curry got one heck of a farewell present when Joe and Channing Tatum came to the Today show to show off their Magic Mike moves to promote the film. Joe took it a step further, freak-dancing a terrified-looking Ann Curry and making women the world over totally jealous of the Today anchor. Why couldn't it be us? Why?
Even crazier, he pooched out his belly on a recent episode of The Soup and let diminutive singer Kylie Minogue seductively eat Doritos off of his middle. Doritos and Joe? Again, why couldn't it be us? Why?
The best part about his laugh-garnering antics? By Joe letting it all hang out (ahem), he showed us that he doesn't take himself too seriously — which is pretty awesome when you're talking about a guy this ridiculously good-looking.
He might be our favorite werewolf ever (sorry, Taylor Lautner!)
Some of us will always think of Joe as bartender Owen from One Tree Hill, but when he took the role of werewolf Alcide on True Blood (Joe had already read all of the books before he got the part!), he was exposed to a whole new breed of fans. And his commitment to the role is both mental and physical (lucky us).
"I mean, I feel like I've been pretending I was a werewolf since I was a little kid," he told Interview magazine. "But it takes work. It's about dialect work... I'm not going to lie — it's about going to the gym. It's a lot about letting it all go, remembering when you were a crazy primal kid running around and screaming. I wouldn't tell anyone to study werewolves — I studied wolves, how they moved, their tendencies and sensibilities."
Mmmmm... beastly...
Joe Manganiello's relationship status:
He's got a new main squeeze! Cameras captured Joe locking lips this past week in Hollywood with his new girlfriend, lovely blonde French actress Veronique-Sophie Lazoore. Rumors flew last month that Joe was seeing actress Demi Moore, 49, but he shot those down tout de suite. Before that, he was with model fiancée Audra Marie, but the pair split in 2011.
This might be wishful thinking, but if he and Veronique-Sophie aren't serious yet, there might still be hope for us. Fingers crossed! Joe — call us, maybe?
Photo credits: Nikki Nelson/WENN.com, Peter Kramer/NBC, Nikki Nelson/WENN.com