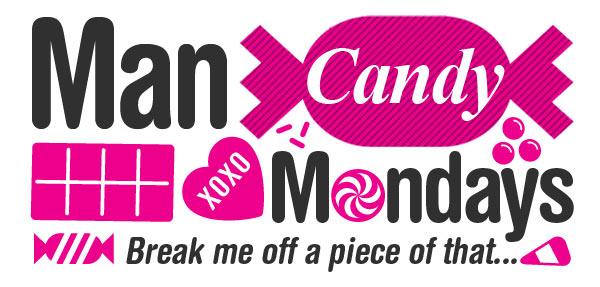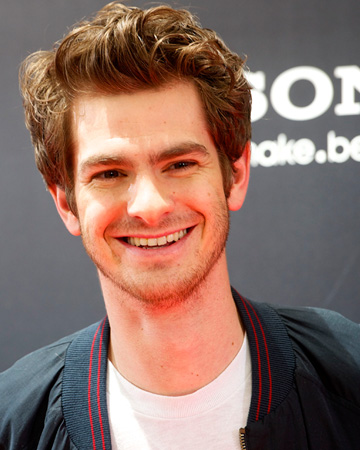 Spidey's never been
so sexy
Adorable Andrew Garfield has been around for quite some time now, from stints on British TV shows to a role in 2008's The Other Boleyn Girl. But not until recently has this U.K.-raised gent gotten his due in big-deal films like The Social Network and now, The Amazing Spider-Man.
We're psyched that now the whole world can bask in the glow of his cuteness. With smart, stone-cold fox Emma Stone at his side, as both his leading lady and his real-life girlfriend, there's no telling what Andrew will be capable of. Brace yourself, world!
Why we love him
A saucy English accent combined with rakish yet boyish good looks make for quite the leading man — and we can't wait to see Andrew Garfield finally get his due in one of this summer's hottest blockbusters.
Andrew Garfield
Born: Aug. 20, 1983
Hometown: Los Angeles, California
Height: 6'
His background is British
Just looking at Andrew is rewarding enough, but when he begins to speak, hold us back: His smooth British accent multiplies the sexy. Even though he was born in Los Angeles, he moved to England at age three and was raised in Surrey. And that reserved demeanor that sometimes comes along with being an Englishman has helped him out career-wise, too: He's done well-regarded stints on Broadway, including a recent turn opposite Philip Seymour Hoffman in Death of a Salesman. (Andrew was nominated for a Tony for the role!)
"I think my dad was also always very romantic about America," he told director Terry Gilliam in Interview magazine. "He romanticized the period in his life when he lived in L.A. He still talks about it very fondly. So it's nice that I'm now able to spend some time in L.A. and go back and forth between there and London. I think that kind of soul kiss, that California thing, is something I've always dreamed about and been drawn to. It somehow calls to me — and I think the great cinema that has come out of America is certainly part of that."
We're glad Andrew found his way back to the States!
He made tech sexy
After we saw The Social Network, not only were we reassured that geeks are totally hot, we kinda fell in love with Andrew's portrayal of Facebook co-founder Eduardo Saverin. And we're guessing that was because Andrew made Ed so darn sympathetic — nice work, Andy!
He's also the first one to admit that the line between good and bad was often blurred in the movie (and in the real-life Facebook debacle, we imagine):
"There is no wrong and there is no right — and everyone is in the right and everyone's in the wrong," he told Parade about The Social Network. "It's very rare that you find a film that's so great that leaves you kind of confused. From my own subjective view, I feel like he behaved incredibly with good morals and loyalty toward his friend Mark and he was betrayed. He was mistreated and wronged."
We suddenly feel a need to watch the film again. And maybe again...
His version of Spider-Man is our kind of superhero
We've always had a soft spot for Spider-Man. The other comic book heroes can have their muscle-bound stars, but we like a do-gooder with some heart. Enter Andrew.
Plus, it sounds like Andrew enjoys embodying Spidey as much as we love watching him as Peter Parker.
"It's fantasy fulfillment," he told NPR. "He's a human hero that goes through all of the same struggles that we all have gone through, especially the skinny ones that want more power than they feel they have. I think it's a very inspiring, aspirational character that symbolizes goodness — and how difficult it is to be good — but how worth it it is."
A guy with a moral compass: so hot!
Andrew Garfield's relationship status:
Garfield was in a relationship with Raising Hope actress Shannon Woodward from 2008 to 2011, but he recently confirmed that he is indeed now dating his The Amazing Spider-Man co-star Emma Stone, 23, who plays Parker's girlfriend Gwen Stacy. The pair fell in love on the set.
"We got on really well as people, in between [takes]," he told Us Weekly. "That was the fun stuff: In between, we'd just mess around and I felt, 'Ah, this is different.' I wasn't really aware of what was happening in the screen test. She keeps you on your toes and that wakes you up. That was the beginning."
Sounds like a lovely start!
Photo credits: Sean Thorton/WENN.COM, WENN.com, Columbia Pictures via WENN.com, Sean Thorton/WENN.COM