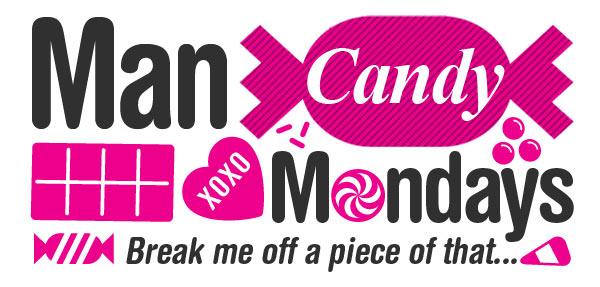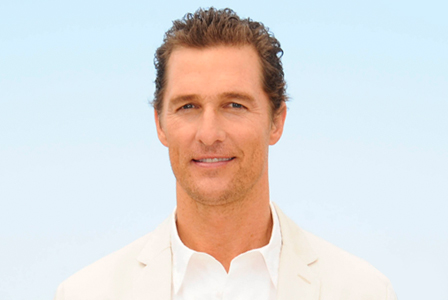 We wouldn't kick penultimate rom-com hero Matthew McConaughey out of bed for eating crackers... or playing the bongos... or spending too much time on the road in an Airstream trailer.
All right, all right,
all right...
Because what you see is what you get with this laid-back, nature-loving, newlywed dude. And we really, really like what we see — especially that chest and those abs. So it's handy that Magic Mike, a movie about male strippers starring such genetically blessed hotties as Channing Tatum and Joe Manganiello, opens this weekend. We'll be pushing our way to the front of the line to stick our dollar bills into the ticket booth's Lucite slot.

Why we love him
Combine a slow Southern drawl with that signature Matthew McConaughey bod, and stick a fork in us, we're done. We'd hang out on a porch swing sipping a beer with Matthew any time, any day!
Matthew McConaughey
Born: Nov. 4, 1969
Hometown: Uvalde, Texas
Height: 6'
He works so he can do what he loves
You're probably not going to see McConaughey campaigning for an Oscar any time soon — and he's said as much himself. Separating work from life isn't an easy task, but McConaughey intrinsically understands how the two feed off of each other, with his most popular roles enabling him to take long road trips across the U.S. in an Airstream trailer, loved ones in tow and live the life he always dreamed of.
"Romantic comedies aren't the first movies I hop out to go see," McConaughey told Men's Journal. "But those are the ones that have done really well with the public. They're supposed to be like an easy Saturday afternoon. Keep it afloat, keep it buoyant. Bring some balls to it, but don't go too deep to sink the thing. Move it forward, have a good time, and tell the truth when you can. Wages are good, and they're enjoyable to do, man."
And we enjoy watching him, especially when said roles call for him to appear sans shirt!
We admit: We like those aforementioned romantic comedies!
Sometimes you want to hunker down on the couch and watch a Matthew McConaughey rom-com because, much like with the man himself, you know what you're gonna get. Our faves: The Wedding Planner (alongside Jennifer Lopez), How to Lose a Guy in 10 Days (with Kate Hudson) and Failure to Launch (co-starring Sarah Jessica Parker). Plus, there was also that oft-forgotten episode in season three of Sex and the City in which Matthew, playing himself, dares to ask, "What the f*** is Carrie's problem?"
It's a fair question.
He practices what he preaches
Yes, he loves his Airstream trailers and his travels. He named his production company j.k. livin, after his life motto, "Just keep livin'." (The company has a foundation that encourages exercise and healthy eating in teens.) Is there more to McConaughey than that? Of course. But back to that "what you see is what you get" thing: It's not wrong either.
"Do I think the image of me is a true picture of who I am? No, it's incomplete," he told Esquire. "But things about me that are out there — I'm not going to say they're false... Am I a fun-loving guy, man? Who likes running around in the summer with his shirt off, man? Am I a guy who likes to hang out with his friends, and party and go to concerts and football games with his friends?... Well, yeah! Yes, I am. Always have been. Always hopefully will be. You know?"
"But I didn't just fall off the apple cart. I worked for all of it. I worked to put myself in a position where I'm like, This place is paradise. Go west, young man!"
Yep. We know. And that lifestyle sounds pretty awesome to us.
Matthew McConaughey's relationship status: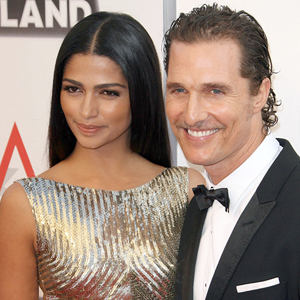 Everyone who thought free-spirited McConaughey would be a bachelor forever has officially been proven wrong: Matthew wed Brazilian model and designer Camila Alves just this month. The pair has two children, Levi, 3, and Vida, 2. But proposing to the beauty at Christmastime (he wrapped the ring in eight different boxes, Russian doll style!) after five years of dating didn't go as smoothly as one might think.
"The first word out of her mouth was not 'yes,'" he told Us Weekly. "I'm not gonna say what it was. But I did say, 'Look, I'm down on a knee. I'll stay here awhile. I will outlast you.' And I did! She conceded."
Still, we're guessing it wasn't too difficult a decision!
Photo credits: WENN.com, BJJ/WENN.com, Paramount Pictures via WENN.com, Adriana M. Barraza/WENN.com, WENN.com