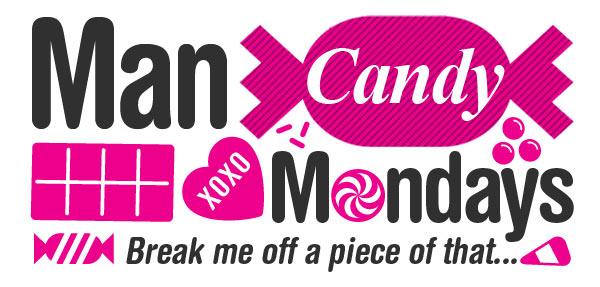 Why we loved him
Watching Ben's character Cory Matthews navigate issues like sibling rivalry, first love and dodging that pesky principal, Mr. Feeny, was like going through it ourselves — and even better that he was a cutie!
Ben Savage
Born: Sept. 13, 1980
Hometown: Chicago, Illinois
Height: 5' 10"
Cory was one of the good ones
Equipped with endearing neuroses and a level head, Boy Meets World's Cory Matthews didn't have a nefarious streak in him. In fact, he was usually the one reining in his occasionally rebellious pal Shawn Hunter. Tantamount, in Cory's mind: friendship. Which made him our ultimate fantasy boyfriend.
"I never really saw myself as an integral part of the '90s because I was a teenager too," Ben told College Candy about his character Cory. "But without sounding too cheesy I will say that I think it was two fun lovable characters and I think it was a fun relationship to watch flourish and develop. I think it gave people something to follow and be interested in and get excited about. They were relatable characters. I always saw Cory as the neurotic, funny kid that you know, and I feel like everyone has a friend like that."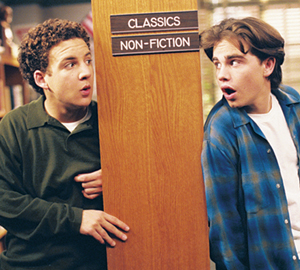 He had a sexy bestie
For our money, there wasn't any 1990s wrong-side-of-the-tracks character sexier than Cory's right-hand man, Shawn Hunter (actor Rider Strong). When these two were in cahoots, we were paying rapt attention.
Trivia:
Strong now moonlights as a sexy literary geek as a co-creator of the podcast
Literary Disco
and continues to act in small TV and film roles. Hot!
He was always sweet to Topanga
At first, Cory couldn't even work up the nerve to ask his crush Topanga Matthews out (until Shawn tricks him into confessing his feelings for her). But by the end of the series, after a few bumps in the road, including the pair kissing other people, the two were married.
In watching their big wedding episode, we find out that the two are not only virgins, but haven't done any pre-marital touching, really. Aw. How innocent.
As for what really went on behind the scenes on BMW? Ben isn't telling:
"There were some romances which I am probably not at liberty to talk about," he told Glamour's Smitten blog last year. "You know we all grew up together so, it was at a certain point that we became like brothers and sisters rather than lovers, if you will. So, when you start working with someone at 11 and they see you go through all of you[r] awkward phases growing up and your teens, you know by the time you're 19 and 20, you don't really want to date each other. You just know way too much about each other. But that being said, they're all great people and they've all grown up very well."
Where he is now:
He didn't marry Topanga (actress Danielle Fishel) in real life — even though they were so inseparable onscreen we thought they might be a real-life couple! In fact, Savage is still single, ladies! To prepare yourself for a possible real-life rendezvous with Ben (hey, you never know!), here's what he recently said was his idea of a perfect first date:
"I think a nice romantic dinner should be saved for when you and the girl you're dating..."
"I'm not into the fancy dinners on a first date," he told Glamour. "I think it comes off as trying too hard. I think a nice romantic dinner should be saved for when you and the girl you're dating or seeing have something special and it's a more special occasion. Honestly, I think just drinks somewhere really nice. At a nice bar, a nice hotel lobby or nice restaurant. And I don't know, talking for a couple of hours, it sounds better to me than anything else."
As for his professional life, right now he's writing and acting. Ben's no slouch — after BMW, he graduated from Stanford University with a political science degree and even interned for U.S. Senator Arlen Specter in 2003 as part of his program.
Most recently, he's been in an episode of Bones and starred alongside Jane Seymour in the TV movie Lake Effects. He's particularly interested in working on independent films and possibly creating a sitcom of his own at some point.
We say: Bring it, Ben! We'd love to see anything you have a hand in.
Photo credits: Lionsgate Home Entertainment