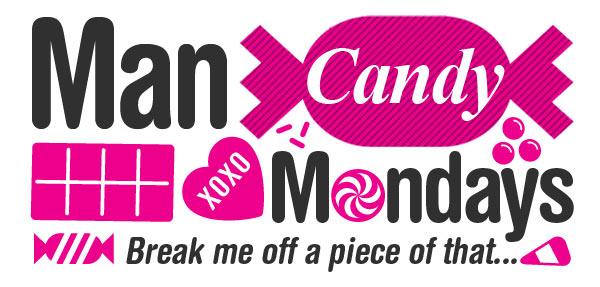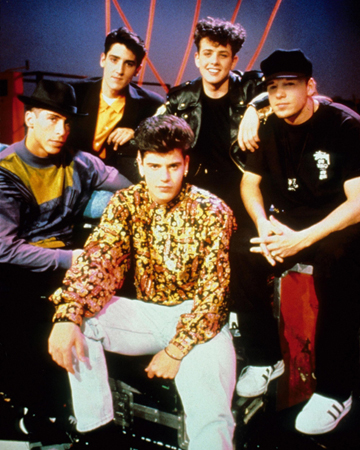 Which one was your favorite?
Raise your hand if you had a giant New Kids on the Block button (possibly featuring your favorite band member), or a huge stack of New Kids trading cards, or a treasured copy of BOP magazine with the group's picture printed on the glossy cover. Us too!
In the early 1990s, if you were a young girl, it was nearly impossible to escape the draw of NKOTB. And what wasn't to like, really? The bubble-gum pop, the cute boys, the synchronized dance moves, those Boston accents... One listen and we were done for. The New Kids were the boy band we cut our teeth on, before the proliferation of teen pop in the early 2000s. We feel warm and fuzzy just remembering where we were when we obsessed over these cute guys.
Why we loved them
Fully equipped with out-there hair, multicolored leather jackets and killer dance moves, these crooning Boston boys stole our young hearts before we fell in love for real.
What we loved about...
Jordan Knight
Born: May 17, 1970
Hometown: Worcester, Massachusetts
Height: 5' 11"
What did we like best about Jordan? Where do we start? His dark, silky hair (rat tail and all), that high falsetto and sexalicious dance moves. Also, five words: "I'll Be Loving You (Forever)."
Joey McIntyre
Born: Dec. 31, 1972
Hometown: Needham, Massachusetts
Height: 5' 10"
Joey Mac joined the group at a nubile 12 years old, making him the baby of the band, but also probably the cutest. Think about it: He was closest in age to the band's schoolgirl fans, by which we mean us!
Donnie Wahlberg
Born: Aug. 17, 1969
Hometown: Boston, Massachusetts
Height: 5' 10"
The bad boy of the group, Donnie, kept us on our toes by frequently sporting peace-symbol necklaces and daring to wear a "WAR SUCKS" T-shirt during the 1991 American Music Awards. So edgy! Donnie was the NKOTB member your parents didn't want you to bring home, and we liked him that way.
Jonathan Knight
Born: Nov. 29, 1968
Hometown: Worcester, Massachusetts
Height: 5' 11"

If you're a romantic at heart, Jonathan was most likely your favorite new kid. Shy, sweet and known for courting teen pop queen Tiffany, Jonathan's presence was relatively staid compared to his outgoing bro Jordan. We're suckers for a quiet type.
Danny Wood
Born: May 14, 1969
Hometown: Boston, Massachusetts
Height: 5' 8"

Our man Dan had some righteous muscles and a strong jaw that practically oozed testosterone. Of all of the Kids, he was probably the brawniest. He wasn't a leading vocalist, but he sure held it down with his dance moves.
Where they are now
The band broke up in 1994 and then reunited in 2008 to record an album, The Block, and tour. After another tour, they linked up with the Backstreet Boys in 2011 for the NKOTBBSB tour. Bizarrely — and we are not making this up — their NKOTB-themed annual cruises, on which the guys perform concerts and slapstick-y skits, regularly sell out within 24 hours of going on sale. Want to go? The next one sets sail from Miami on June 7, but there are no tickets left. Boo. Next time, perhaps?
Jordan
Post-New Kids, Jordan had a moderately successful solo career, including the song "Give it to You," which may be the only music video in history to have a "sexy carnival" theme. He appeared on VH1's The Surreal Life in 2004 alongside such luminaries as Flavor Flav and Full House's Dave Coulier. His most recent album, Unfinished, was released in 2011. Jordan married Evelyn Melendez in 2004; the pair have two boys.
"We toured back in the day with all five of us on the same bus with bodyguards and a tutor," Jordan recently told the Chicago Tribune. "We were like sardines — nine dudes on a tour bus. Now I have a shower on my tour bus and satellite and Wi-Fi. We didn't have that. We had Nintendo in the back of the bus. Later on when we started doing stadium tours, it got a little better."
Joey
Like Jordan, little Joe also went solo, recording songs like "Stay the Same" and also performing in a few musicals. He was recently featured on a 2011 episode of MTV's Cribs, and we were totally jealous: both of his wife, Barrett Williams, whom he met when she sold him a house and married in 2003, and of his sweet Boston digs. Joe and Barrett are the parents of two boys and a girl.
"When you are a teen idol sensation, it's a moment in time in your fans' lives," he recently told the U.K.'s Female First website. "They got absolutely bananas, they lose their minds and then they grow up and get their own boyfriends. They go to college, they have life experiences and we all move on. Specifically for New Kids fans, I think, you know, they're at a different place in their life. They've jumped into a career, or they've got married and had kids. Now they can look back on that time with... more of an open heart. They can really embrace the past."
Donnie
After his NKOTB success, Donnie took on a variety of film roles, including his turn as a truly creepy psychiatric patient in The Sixth Sense. Other shows and movies he's starred in: Saw II, III, and IV; Rizzoli & Isles; and Blue Bloods. Donnie married Kim Fey in 1990; they divorced in 2010. The pair have two boys.
"You know, we left different marks on different people," he told LimeLife.com in 2010. "I like to think that we just tried to do our best. We weren't always perfect, we made mistakes, but we were real guys, and we came from real families and real neighborhoods, and we just wanted to do our best. That's all we tried to do. I think by the reaction of the fans this time around, they got that from us. They appreciated that, and we appreciate the fans back. Because the reality is, all those little girls were just doing their best too. They were excited, they loved something, they wanted to be a part of it. And they just did what they could do to be a part of it."
Jonathan
Jonathan ditched boy band life for a quiet life in the real estate industry. He's been openly gay for about 20 years, but the world at large wasn't aware until ex-girlfriend Tiffany outed him publicly on Bravo's Watch What Happens Live in 2011. Whoops! As for whether he's coupled, we don't know. He released this statement in 2011: "I love living my life being open and honest, but at this time I choose not to discuss my private life any further!"
"We had control over our career before, but this time around we had 100 percent control over it," he told the Riverfront Times about the 2008 NKOTB reunion. "It was definitely all of us. We wanted to do an album that was a good album and that would appeal to all five of us. When we started the recording process, we weren't even signed to a label. We just said let's go into the studio and start recording some songs and see where it goes. That came out of our pockets, there was no record company, there was basically no management company behind us at that point. So that all grew into what it is today."
Danny
Like Jonathan, Danny largely stayed out of the spotlight, choosing to produce albums on his own Boston-based record label. He released a few of his own albums in the late 2000s, with all proceeds of Stronger: Remember Betty going to the Susan G. Komen foundation in memory of his mother. Now, he's a part-owner and VP of the somewhat notorious Halcyon private jet company. Danny married Patty Alfaro in 1997; they divorced in 2005. Danny has four children total.
"[I]t's like being brothers, you know what I mean?" Danny told The Oklahoman about getting back together with his old band mates. "It's like rekindling old friendships, you know. It's been easier to work together this time around because we're all mature. We all got families, it's all real lives we have that are a lot more important than being up on stage. So it's been a lot easier this time around."
Tell us
Which member of New Kids on the Block was your favorite? Share your pick in the comments below!
Photo credits: Johnny Louis/WENN.com