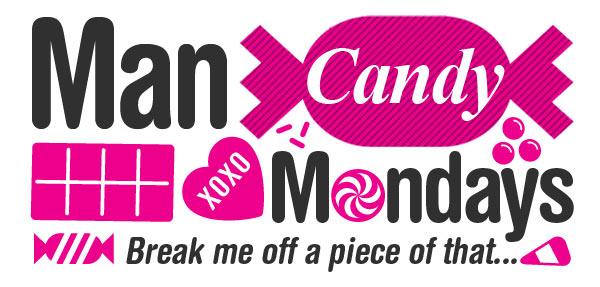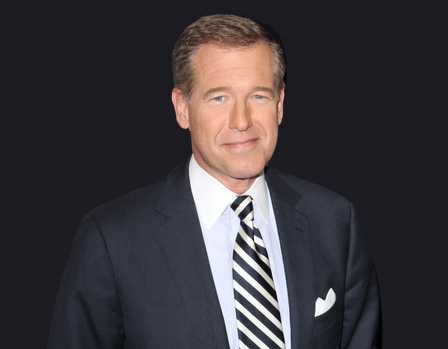 The dulcet tones of Brian Williams' voice combined with his classic good looks and his warm, witty countenance lull us into what we can only describe as a sensual, crush-driven hypnosis every time we watch NBC Nightly News (or the other myriad of news programs he saunters into).
We're infatuated with America's sweetheart
What is it about Brilliams that makes our hearts go pitter-patter? We hardly have to explain, since America as a whole — from feminist bloggers to Fargo residents — totally feels us on this one.
Why we love him
The platonic ideal of a DILF, Brian Williams is a whip-smart newsman with a wickedly funny sense of humor — and enough raw charm to make schoolgirls swoon.
Brian Williams
Born: May 5, 1959
Hometown: Elmira, New York
Height: 6' 1"

He's America's heartthrob
How hard does America crush on Bri-Wi? Hard enough that NBC replaced a TV drama about Playboy bunnies with Rock Center with Brian Williams, a serious news show helmed by Brian — and it's lasted far longer and garnered much better ratings. Our living rooms are wide open to Brian, whether he's anchoring NBC Nightly News, popping up to hang out on the Today show or bantering back and forth with Jon Stewart on The Daily Show. (Speaking of which, the hottie tag team of Brian and Jon is sexy enough to make our heads explode.)
Seriously, Google "crush on Brian Williams," and you will get more than 20,000 results. And it's not hard to see why: Aside from being smart, he's also wildly modest, insisting to ELLE that he "never" had the courage to talk to women when he was young, and emphasizing that he knows his role on TV:
"I will write the words that you hear me speak," he told the New York Times about his show Rock Center, "I will be doing some stories and interviews of my own, but you don't want me selecting the pieces that will run. They would all be about presidential history, the Supreme Court, the military and aviation. No one would watch that show."
Um, we would! And did we mention he slow-jams the news alongside Jimmy Fallon? Awwww, yeeeahhh...
He's hipper than we are
Brian has a blog, is friends with Gawker Media founder Nick Denton and even launched a music-driven website cutely called BriTunes, on which he introduces us plebs to awesome bands. Brian likes Florence and the Machine (among many other lesser-known acts, including lovely Lia Ices), and he once named She Wants Revenge as one of his faves. Yes, Brian Williams is cooler than we will ever be. And we're OK with that.
One of his recent razor-sharp moments was an e-mail he sent to Denton, critiquing Gawker's current state, specifically their failure to eviscerate Lana Del Rey's SNL appearance in January. Here's part of it:
"In my humble opinion as a loyal customer (you know I love you but the Blog View button will be the eventual cause of my death) and while I know you're in the midst of an editor change, weekends have been allowed to go awfully fallow — and it was a fallow holiday period for those of us who check your s*** 10 times a day by iPhone. I know you've been watching NBC Nightly News religiously each evening and I'll no doubt be getting a withering, detailed critique from you straight away."
Ah, we love this uncensored side of Bri-Wi. We don't want to brag, but we once had the pleasure of seeing Brian speak, and not only was he more handsome than he is on TV, but he has the funniest sense of highbrow humor we've ever heard.
We dig his daughter
HBO's buzzy new series Girls is a critical darling, and it boasts one fun piece of trivia: Allison Williams, Brian's stunningly pretty songstress daughter, plays Marnie Michaels, lead Hannah Horvath's best friend. And if you haven't heard, the show doesn't leave much of the women's awkward sexual exploits to the imagination.
So is it uncomfortable for him to watch his daughter in less-than-flattering sex scenes? No way, because our Brian is — as always! — ultra even-keeled:
"No, no. It's kvelling, pride. It's incredibly great. Her co-creator and I have known always that she was going to be an actress. So it's fantastic," he told New York magazine's Vulture blog. When pressed, he said that he felt "unmitigated joy" watching her in the show.
A dad who can draw the line between a TV show and reality... and is nothing but proud of his baby girl? Well, that's pretty cool.
Brian Williams' relationship status:
Brilliams is beyond grounded: He's been married to his wife, radio and TV veteran producer Jane Gillan Stoddard Williams, since the summer of 1986. She's currently the host/producer of Bloomberg Radio's weekly education program.
What attracted Brian to Jane isn't unlike what we love about Brian: He was entranced by her voice when the pair worked together at WTTG in Washington, DC.
"I actually heard her before I saw her," he told ELLE. "We wear this cable in our ear — this little piggly curlicue thing called an IFB — and I had her in my ear first. Voices are a huge part of attraction. When I was growing up, every teenage boy listened to Alison Steele, the New York DJ known as the Nightbird, and we all had a mental vision of her. When you've got great pipes, it's the most romantic thing in the world."
"When you've got great pipes, it's the most romantic thing in the world."
That day, he said that he was going to marry Jane... and he did. Twenty-five years with this TV hunk? Kudos, Jane!
Watch: Brian Williams for President!
Photo credit: Charles Norfleet/PR Photos, Lloyd Bishop/NBC, Peter Kramer/NBC, WENN.com, Ivan Nikolov/WENN.com