(page 2 of 2)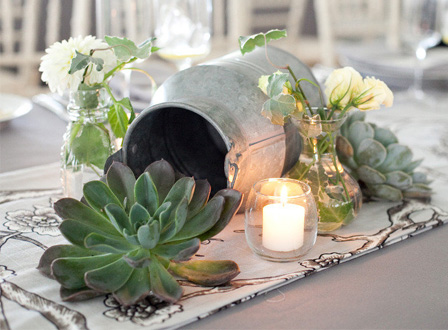 Many of the most spectacular weddings on Style Me Pretty are literally overflowing with the prettiest flowers you could ever imagine. But little do most know, having a luxurious floral design doesn't always take an extreme floral budget.
Blooms on a budget
We're rounding up some of our best ideas for keeping your flower costs down while not having to sacrifice on serious style. From adding in bunches of vibrantly hued fruit to using found props to add interest, this list will give you that sigh of floral relief you just might need.
Supplement with succulents
We can't get enough of succulents -- it's true. They are gorgeous and can go with just about any fete. Modern, rustic, glam, elegant -- succulents and their pretty little selves fit into any occasion, and do so without breaking the bank.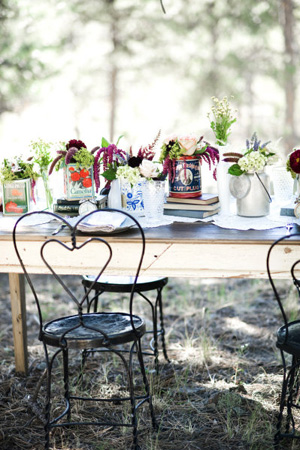 Prop it up
The center of your guest tables can be a bit daunting when on a flower budget, but you can fill the space with things that are near and dear to you and your hubby's (or wife's) heart! Books, pictures, knick knacks -- just about anything goes!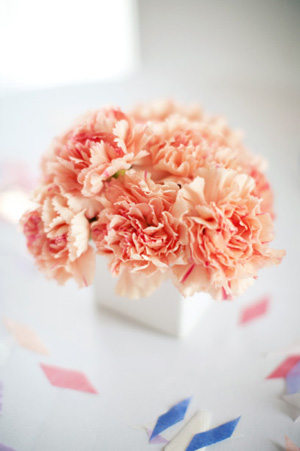 Get a lush look on a budget
We obviously love peonies -- who doesn't? But large flowers like peonies and garden roses tend to be the most expensive, so ask your florist if they can use three of a smaller, less expensive flower to create a similar style. Carnations get a bad rap, but when combined together can create that lush look we lust over.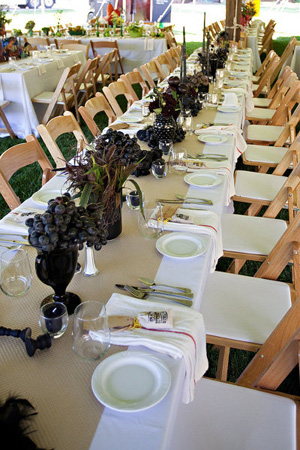 Fill it up with fruit
Fruit is another fabulous option to help cut down your floral budget. Whether you incorporate it into a centerpiece (great for a farm or winery wedding) or make it the centerpiece (think: pops of beautiful colors), it's sure to make for a memorable detail for your guests.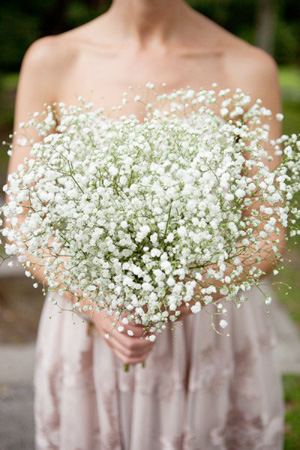 Bring on the baby's breath
We have been falling head over heels lately with brides that use baby's breath. The key is to bunch it together to create a big statement. They can save you a pretty penny and are pretty as can be to boot!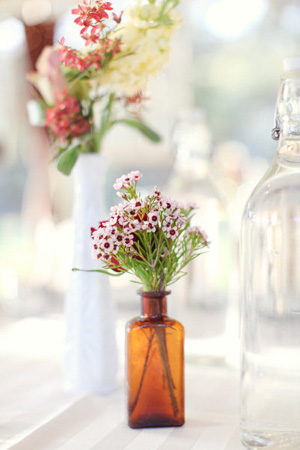 About the author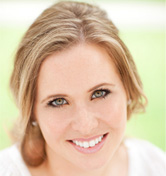 Abby Larson is the Founder & Editor of Style Me Pretty, a style savvy wedding resource devoted to the modern bride.
For the latest in all things weddings, follow her on Facebook and Twitter!