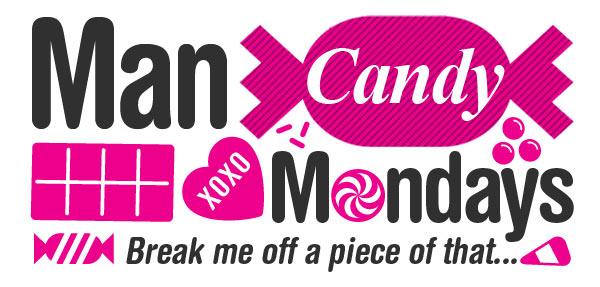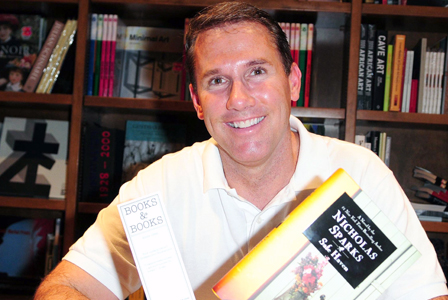 Nobody knows how to make us fall in love like Nicholas Sparks. With 18 books to his name — many of which have landed at the top of the New York Times bestseller list — the love game belongs to handsome Mr. Sparks.
We've been romanced
by this novelist
There's a reason that The Notebook is a classic, and we love that the person who penned it is a man with a keen sense of what romantic types want in a sweet story.
Why we love him
We could listen to Nicholas spin his yarns for the rest of our days — and the fact that he's easy on the eyes makes that prospect all the sweeter!
Nicholas Sparks
Born: Dec. 31, 1965
Hometown: Omaha, Nebraska
Height: 5' 10"
We love his books — and the movies that follow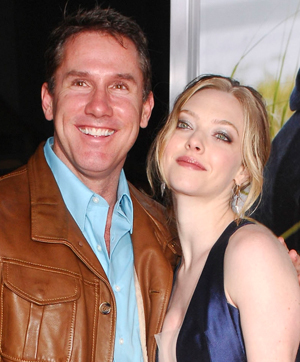 Which Nicholas Sparks novel is our favorite? Ooh, that's a toughie. And even if you haven't picked up one of his tomes, aside from the obvious (The Notebook), a slew of his stories have been made into movies, from tales of young love like The Lucky One and The Vow to connections made later in life like Nights in Rodanthe and Message in a Bottle. And the list goes on! One piece of trivia we love is that a few of his film adaptations have starred real-life female singers breaking into acting, like Miley Cyrus in The Last Song and Mandy Moore in A Walk to Remember.
"I think, above all, the characters in my novels feel universal to the readers," Sparks told USA TODAY. "I feel as if, when they read them, they can feel — for instance, if you take The Last Song — that 'I know a 17-year-old like Ronnie.' And these characters are by no means perfect, but when the going gets rough, they do the right thing. People want to say, 'I would do that.'"
He basically discovered Ryan Gosling
"We've been pretty fortunate with our casting. I always want young actors with great emotional depth. That's essential."
Without The Notebook, would Ryan Gosling as we know him now even exist? Maybe not! And that's a world that we're just not prepared to imagine, because the Gos is our number-one fantasy boyfriend.
"We've been pretty fortunate with our casting," Sparks told the Huffington Post. "I always want young actors with great emotional depth. That's essential. I wish I could say that it was these movies that launched their careers, but they're all just good actors. We were lucky that we found them."
Whether you take responsibility or not, we thank you, Nicholas!
He gives back
Sharing his good fortune is old hat to Sparks, who has donated large sums (think: in the millions) to charities like the Nicholas Sparks Foundation, which spotlights the Christian prep school he founded, and the creative writing program at the University of Notre Dame.
Nicholas Sparks' relationship status: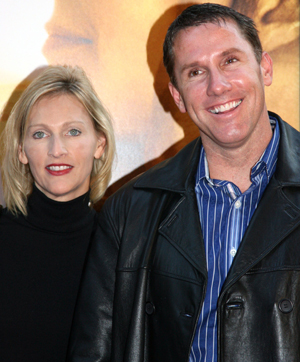 Married with five children, Nicholas is a family man. After all of these years — he and his wife Cathy got married in 1989 — how does he keep the "spark" alive?
"We get up at 6 a.m., before any of the children, so we can eat breakfast together," he once told People. "For some part of the day, the marriage relationship has to be primary — it's one of the best things you can teach your children. So we don't feel guilty if we go for a walk, just the two of us."
Walks to remember, you could say.
Photo credits: Johnny Louis/WENN.com, Apega/WENN.com, PNP/WENN