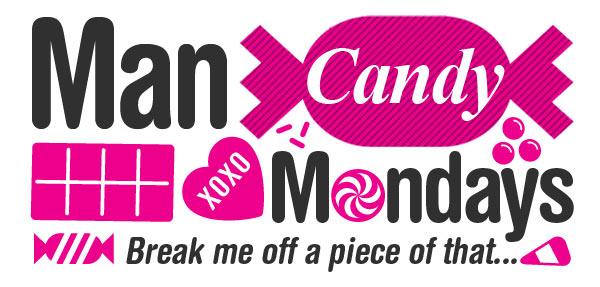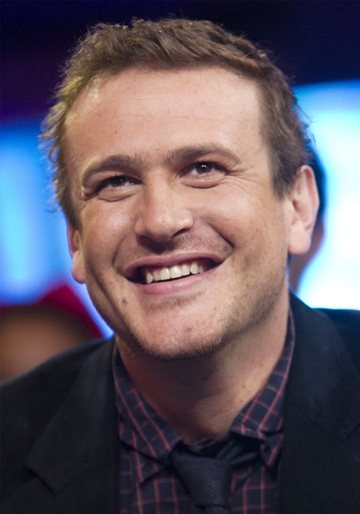 Wading through young adulthood isn't so bad when you have adorable actor Jason Segel as a partner in crime. We've spent years watching the multitalented cutie in shows like How I Met Your Mother and movies including Forgetting Sarah Marshall, so we kinda feel like we've grown up with him. We won't lie: We totally want Jason to be our boyfriend — the kind of guy who will sing karaoke with us and cheer us up with an impromptu puppet show when we're sad. Now we'll get to see his (somewhat) serious side in his role as an unemployed 30-something still hanging out in his mom's basement in Jeff, Who Lives at Home, now playing in theaters.
We dig a guy with a playful side
Why we love him
The thought of Jason as our main squeeze feels... nice. Fulfilling. Warm. And real. And isn't that what the perfect partner is all about? And his being super-cute doesn't hurt either.

Jason Segel
Born: Jan. 18, 1980
Hometown: Los Angeles, California
Height: 6'4"
He couldn't be pompous if he tried
The thing we love about self-effacing writer/actor/mastermind Jason as a sex symbol is that he seems like he could be your insanely talented best guy friend from junior high, except now he's all grown up, wicked smart and cool as all get-out: the kind of guy who makes you rack your brain for reasons why you didn't realize how amazing he was years ago.
"Everyone's waiting for the moment where I turn into a [jerk], and it's not gonna happen," he told the L.A. Times. "In my 20s, all the characters I played were stunted because I became so scared to even allow myself a pat on the back. Acknowledging my success felt arrogant. But it's all right to be a confident, self-assured man. I'm growing into that."
Humility: so sexy in a man!
"Everyone's waiting for the moment where I turn into a [jerk], and it's not gonna happen."
He appreciates his fans
When an adorable, guitar-playing female fan made up a song for Segel asking him for a date and posted it on YouTube, he responded by actually taking her out. (Segel called the video "My favorite thing, maybe ever.") Chelsea Gill, 23, got to accompany Segel to the Chicago Film Critics Awards, conveniently located in Gill's hometown.
Gill was tight-lipped about the specifics of the night, but she did say this: "[He's] really a wonderful person. He is so down to earth, sweet and humble -- just a sweetheart."
Note to self: Learn guitar, seduce Jason Segel.
He loves theater and The Muppets
Who could, well, forget the moment in Forgetting Sarah Marshall (Jason wrote that movie, by the way!) when we see Jason's Dracula musical as a puppet show, complete with plush vampire babies? That wasn't playacting on Jason's part: He's been a lifelong fan of both the stage and puppeteering, as evidenced by his role in last year's The Muppets.
For our money, there are few YouTube videos more satisfying than watching Jason and Neil Patrick Harris sing the song "Confrontation" from the musical Les Miserables on The Megan Mullally Show. Swoon!
As far as those lovable puppets go, Jason calls the stuffed creatures his "childhood idols" and describes them as such: "The Muppets don't get laughs at other people's expense," he told NPR. "It's part of what I really loved about The Muppets. They don't even want to destroy their villains. They want to reform their villains."
Aw. Now we just have to go home and watch the movie... again.
Jason Segel's relationship status:
"... For a long time I lived in a one bedroom apartment that was just crammed with puppets. It's why I'm still single."
We're jealous of the gal who finally lands this catch! A few weeks ago, Jason was seen wooing Michelle Williams, 31, (the late Heath Ledger's ex) over wine at lush Hollywood hot spot Chateau Marmont, where Jason spends a lot of time since he lives nearby. (Fancy!) "My house is packed with puppets. Like, everywhere. Thank God I have a slightly bigger house now, so I have one room that's sort of dedicated to puppets," Segel told New York magazine. "But for a long time I lived in a one bedroom apartment that was just crammed with puppets. It's why I'm still single."
In order to catch Jason's attention, does a lady have to be as dexterous with marionettes as he is? Nope! He once told iVillage he wants "someone who's nice. Funny helps, but nice comes first."
That can be arranged, Jason!
Photo credits: Robin Wong/PR Photos, Bob Charlotte/PR Photos, NBC via WENN.com