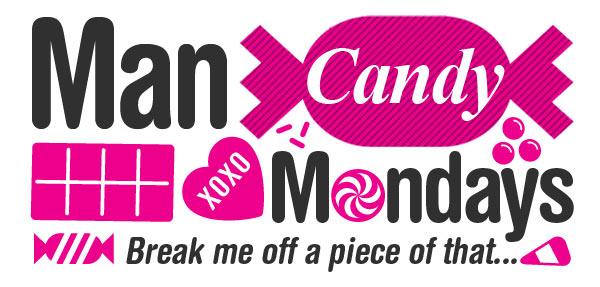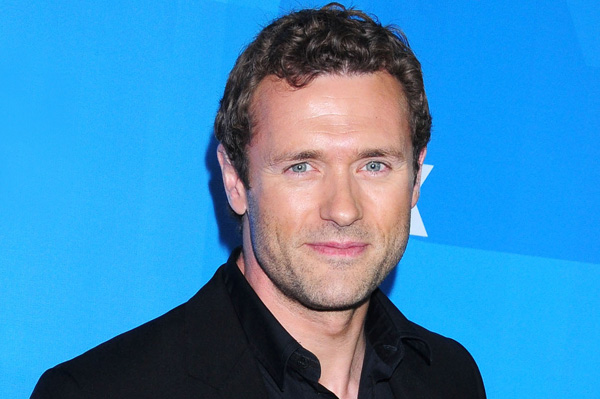 We're charmed by
this Irishman
What is it about guys with accents? Specifically, really good looking guys with accents. Whether the accent makes them sexy or it's just the cherry on top, we'll take Jason O'Mara based on his voice alone. And it doesn't hurt that he looks amazing in a plain ol' T-shirt and jeans. Even better, we get to see him man-handle handcuffs and guns while playing cop Joe Morelli, rom-com heroine Katherine Heigl's foil, in One for the Money, in theaters now.
Why we love him
Whether he's chasing down criminals or teasing Katherine Heigl, Jason O'Mara is the star of our hot cop fantasies.
Jason O'Mara
Born: Aug. 6, 1972

Hometown: Dublin, Ireland

Height: 6' 1"
He's busting out of the small screen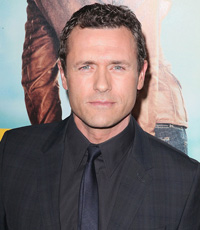 In some areas of the country, until now, Jason was a kind of best-kept secret. With guest star spots in niche TV shows like CSI: Miami and Criminal Minds, leading roles in sci-fi dramas Terra Nova and Life on Mars, and a prominent appearance in Resident Evil: Extinction, you could miss him if you weren't careful. But now, he's claiming his rightful place in the mainstream spotlight in the film based on the first of Janet Evanovich's wildly popular Stephanie Plum novels, One for The Money.
What was it like sharing onscreen sexual tension with chick flick queen Katherine Heigl? A lot of it has to do with the characters' backstory, he says.
"At first, they despise each other after all their bad blood in the past," he told Next Movie. "She ran him over with a car! But they realize they need each other and that their relationship is unresolved. They're buddies, but there's also the sexual element. It's so much fun."
He has the sexy cop thing down pat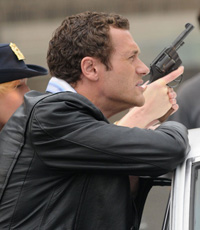 If you need someone to haul away the bad guys onscreen, Jason's your man. After multiple roles as a police officer on shows like Life on Mars (police detective) and Terra Nova (former cop) and now in One for the Money, he has a tendency to make us forget he doesn't work in law enforcement in real life. That might be because he's spent some time on the job in preparation for his stints on set:
"I spent a lot of time with the New York/New Jersey Regional Fugitive Task Force," he told Parade. "They call their area the belly of the beast, because it seems to be where all the fugitives converge. We found this guy who allegedly murdered someone in Costa Rica and then allegedly was involved in a Pennsylvania gangbanger incident. We found him in Brooklyn on the run, in a church basement. My name was on the arrest report!"
Dangerous as it sounds, we find the thought of that high-octane chase pretty sexy.
He supports his shows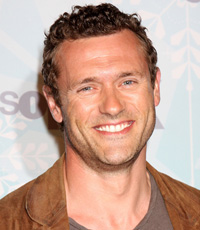 This guy walks the walk and talks the talk! After Fox Broadcasting said in 2011 that they wouldn't make a decision on whether to renew Terra Nova until 2012, Jason threw his support behind the "Save Terra Nova" fan campaign, posting regularly to Twitter asking followers to sign the petition and encouraging them to send tiny plastic dinosaurs to Fox president Kevin Reilly in support of the show. (Reminds us of the Roswell hot sauce campaign.) 
Last week, he tweeted a picture of said dinosaurs gracing a Fox cubicle wall. "PROOF that your dinos have reached the offices of @FoxBroadcasting!," he tweeted. "They seem to like them over there!"
We admire a man who's vocal about what he believes in!
Jason O'Mara's relationship status
We'll have to admire him from afar: He's been married to actress Paige Turco, 46, since 2003. (Trivia: Turco played April O'Neil in the second and third Teenage Mutant Ninja Turtles movies.) The pair has one son, David.
"... I like a woman who knows what she wants."
What drew him to his wife in the first place? "I go for strong and assertive [women]," O'Mara told us here at SheKnows. "As my wife would attest, she knows what she likes, and I like a woman who knows what she wants." And we love that, Jason!
Browse other Man Candy celebrity hotties >>
Watch: Our interview with Jason O'Mara
Jason O'Mara chats love, his relationship status and the sweetest thing he has ever done.

Photo credits: Dan Jackman/WENN.com, PNP/ WENN.com, Dan Jackman/WENN, Nikki Nelson / WENN.com