New Year, New Man
Is it time for a new you? Maybe so, but this year it's all about the New Year and a new man (or at least a new and improved man).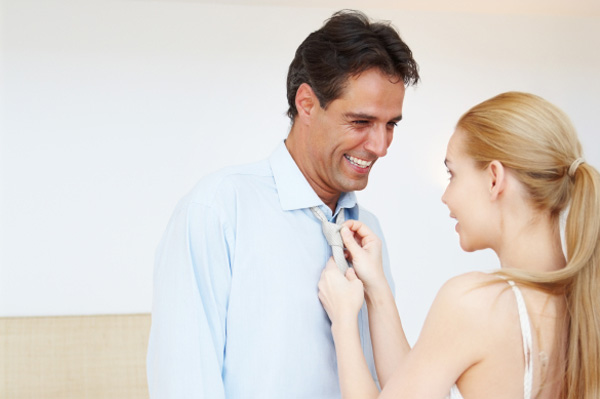 Your man may be mind-blowingly good looking or have the funniest personality, but let's be honest -- there's always room for a little improvement. If he hasn't thought about a New Year's resolution yet, do it for him by updating his wardrobe. Believe us; he'll thank you later. (Hopefully with a slice of chocolate cake and a class of Vinho Verde.)
Not sure what outfit will suit him best? We browsed the racks with Daffy's in-house stylist Sarah Clemmens at the New York mega retailer's new Times Square location to pick out the best items for the season. "Right now, men really need structured jackets, sweaters in jewel tones and a great pair of everyday boots," Clemmens says. With that in mind, we created three top looks for work, play and those cold nights. (We think he'll be strutting everywhere with these finds.)
For more information on Daffy's and a list of locations, visit daffys.com.
More about his style
What your man's fashion style says about him
What your man's vehicle says about him
What your man's decorating style says about him