You've Gotta See
These Cute Proposals
In our girlhood dreams, we might have dreamed that a knight would propose to us from atop a white horse on the drawbridge of a castle (with an alligator-filled moat, obviously). That's not exactly realistic in this century, but these guys sure went all out when they asked for their lady's hand in marriage. Check out these proposals captured on video — single guys, take note!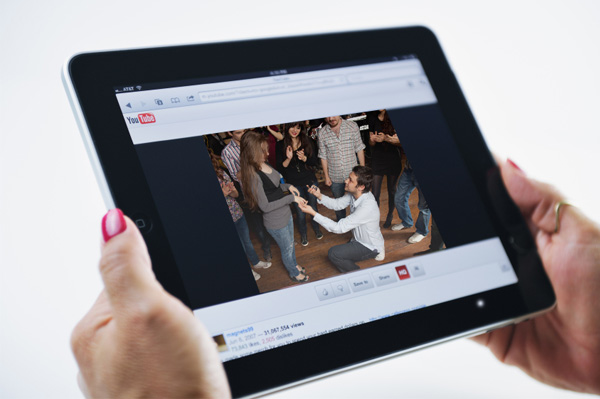 Videogame proposal
We love geek love! In a move that hackers and women everywhere can appreciate, this guy somehow infiltrated a videogame to propose to his lady love. The old-school Atari-like soundtrack that plays in the background makes it even more romantic.
Up next: Stuntman proposal >>