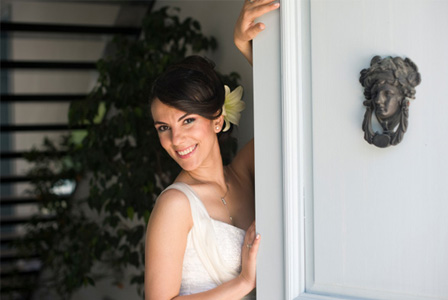 With so many things to coordinate on your wedding day, a few mishaps are almost inevitable. Ensure a perfect trip down the aisle by putting together an arsenal of supplies that will keep you prepared for any situation.
Wedding day
survival kit
Wedding day hair help
Your glamorous updo or long, soft waves might have looked great as you said "I do," but after a long day in the sun or a few hours on the dance floor, your lovely locks might need a pick-me-up. Put these hair essentials in your wedding day survival kit to keep your wedding day hairstyle in place.
Small comb
Brush
Hair spray
Hair-smoothing serum
Dry shampoo
Bobby pins
Curling iron
Ponytail holders
She tried it:
"I love to dance — just ask my husband or any one of my friends. So on my wedding night, there was no way I was going to pass up the chance to let loose. But unfortunately, the more I danced, the worse my hair looked. Thank god I had a stash of bobby bins and some hairspray with me. My mom sat me down, did a quick fix and sent me back out onto the dance floor!" Sareeta, Vancouver, Canada
Tip
If your hair looks frizzy after a few too many turns on the dance floor, tame your unruly locks with a dab of hair-smoothing serum. Just work a dime-size amount through your hair for a silky shine that will last all night.
Bridal beauty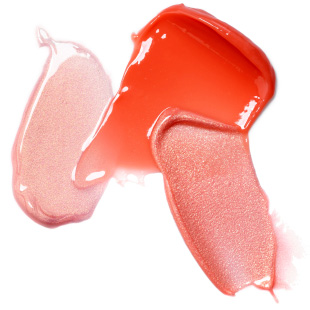 There's a lot more to wedding makeup than your regular day-to-day makeup. You need to pick products that will look stunning in photographs but have the staying power to last all day long (as well as look as natural as possible). Waterproof mascara, oil blotting papers and continuous-color lipstick are a must.
A quick touchup with blotting papers and translucent face powder banishes shine, and to keep your lips camera-ready, don't stop to reapply lipstick — just add a dab of gloss. It's also a good idea to choose a foundation that doesn't have SPF in it since these products can sometimes make your face look shiny in photographs.
Here's what you should have on hand for emergencies:
Makeup kit
Translucent face powder
Makeup remover
Wet wipes
Compact mirror
Anti-bacterial and moisturizing hand cream
Facial tissue
Tweezers
Blotting papers
Lip gloss
Continuous-color lipstick
Deodorant
Breath mints
Clothing crises
Your dress is picture perfect, and so are you. But what happens if you collide with someone's glass of red wine, or if the heel suddenly breaks off your brand new pair of wedding day peep-toe pumps?
The items in this list will help keep you on top of your fashion game — no matter what happens. A small stick of stain remover and a little chalk will cover up almost any small stain on your white gown, and you can keep a spare pair of heels ready just in case. A small sewing kit is also helpful should a button, bead or sequin on your dress come loose.
Safety pins
Straight pins
Scissors
Buttons
Small sewing kit
Spare pair of heels
Flat shoes
Chalk
Stain remover
Extra earring backs
She tried it:
"About 15 minutes before I was supposed to walk down the aisle, I looked down at my dress and noticed one of the bigger beads had come loose. I realize now that no one would have noticed or cared, but I freaked out and had my maid of honor run to get the sewing kit I had packed at the last minute. She sewed the bead back on like a pro minutes before it was time to go." Sarah, Buffalo, New York
First aid kit
The stress of planning such a large-scale event can put your body under pressure. Don't let a case of the sniffles or a headache get you down. A good first aid kit will keep you looking and feeling fabulous all day.
Aspirin
Antacid
Imodium A-D
Orajel Cold Sore Relief and concealer
Antihistamine
Cold remedy
Feminine hygiene products
Clear Band-Aids
Prescription medication
Miscellaneous mishaps
Add all the contact numbers for your wedding vendors to your phone just in case someone gets lost on the way to the venue. If you're having an outdoor wedding, pack some bug spray or even have citronella candles on hand to keep bugs at bay. Pack a small snack in case you find yourself too busy socializing to sit down and enjoy the meal, and last but not least, keep a water bottle nearby as a reminder to stay hydrated so you can look and feel your best.
Mobile phone
Contact numbers for all wedding vendors
Small snack
Water to stay hydrated
Bug spray
More wedding day tips
Real brides speak: My best wedding day advice
Top 10 wedding day beauty must-haves
5 Wedding day beauty disasters & how to fix them