Smooth Summer
Vacations
Remember: "Fail to plan, plan to fail." This wonderful saying hits the nail on the head when it comes to ensuring a smooth summer with the kids and the ex. There is no question that co-parenting adds a level of complexity and stress to trip planning, but if you take the time to map out the summer months in advance, the reward will be well worth it. The irony is that planning meticulously actually allows you to live more freely and spontaneously in the moment.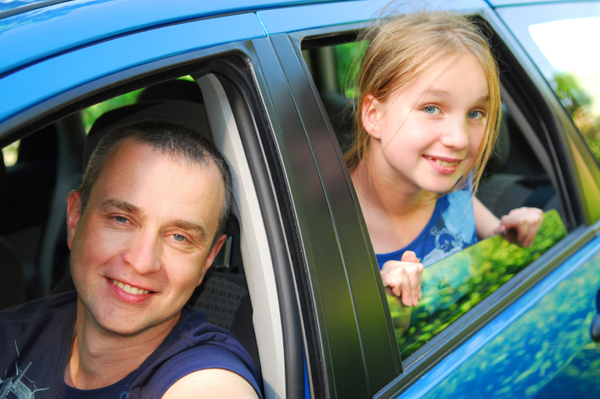 Discuss summer family plans with the ex
The first hurdle is to approach the subject with your ex and commit to putting together a summer schedule that works for the entire family. Family vacations, summer camps and other group activities need to be planned many months in advance, so get started now with the planning while summer is right around the corner. While you are planning this summer, commit to planning for next summer prior to the winter months so you are prepared in advance for next year.
Planning time separate from your ex
The best scenario is to set aside a minimum of two weeks per parent so they can have the children to vacation as they please. After you set these four weeks (two each) aside you can proceed to divide the rest of the summer up based on work, camps, summer school activities and other events.
It is very important that both parents create the schedule together and then inform the children on the rotation. Do not fall into the trap of consulting the children unless they are older. Kids of any age should not be choosing between spending time with parents. Once the times are set, each parent can then freely discuss with the kids where and how they want their vacation to come together.
Planning time together with the ex
Sometimes, parents will decide to "share" the vacation and perhaps take the kids together. While this might be appropriate in the early years or when recently separated, it is not usually a good idea over the long term as it does send mixed messages. Children always fantasize about their parents reuniting and so creating healthy loving boundaries is in the long-term best interest of the children. Mom and Dad can be respectful and friendly but too much time together really prevents new exciting futures to unfold.
Children are very flexible and will be empowered in almost every situation as long as the parents are positive, mutually supportive even when conflicted and do not allow their personal agendas or issues to impact the children. Keep negative news to yourself and share the good news about your ex.
Top tips for a successful summer vacation
Plan as far in advance as you can to allow for booking holidays, time off and summer camps.
Discuss the rotation in advance for the summer. Does each parent get one or two weeks of vacation with the children? Are you going to split the summer in half?
Are you considering sharing vacation time? If so, what are the boundaries? Who is sleeping where for example?
What about new relationships? Are they included in the vacation? Clearly this can be a very touchy topic, yet by setting ground rules in advance, you can save a ton of stress when the vacation arrives. There is no right or wrong here as it depends on so many variables, but either way, think it out and consider the children first.
Who is going to pay for what? Is the higher earner going to contribute to the vacation time for the lower income parent? Sometimes a huge discrepancy between holidays can cause the children and parents stress.
Ensure you have set out a calling schedule. How many times are the kids to call the parent at home? It is always better to have the traveling parent agree to have the children call home at a certain time. Every second day is often enough.
Ensure the kids feel like they can take whatever belongings they want with them.
Remember that for the first few years, having separate vacations feels a bit weird and hurtful for the children. Remain positive and always hold the other parent in high esteem regardless of what you may think.
Create new traditions with your children.
Do not forget travel insurance and letters of permission if you are traveling outside the state or country.
Always ensure each parent has all contact information for where they are traveling.
Set it out in writing so each parent has a record of what was agreed upon. Time does fade memories.
More divorce advice
Maintaining a relationship with your ex-in-laws
Financial stress and divorce
Becoming friends with your ex