Celebs Making
Love Last
Staying together can be hard in the best of times, let alone when the whole world is watching and dissecting your every move. We don't know how celebrity couples manage to make it work under such intense scrutiny, but more than a few do. We've picked out those who impress us the most.
(page 2 of 4)
Nicole Richie & Joel Madden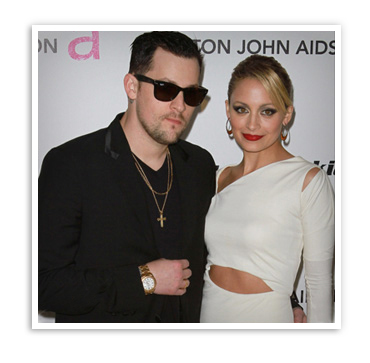 Despite a battle with hard-partying ways, Nicole Richie has become something of a model citizen and mother. After marrying Madden in a lavish but private ceremony in 2010, the couple has managed to stay out of the spotlight and focus on being a family. Any photos that do pop up are usually of Richie, with one or both of her ultra-cute kiddies in tow. This is still a fairly fresh marriage, but if their extended courtship and parenting tell us anything, it's that Richie and Madden were meant to be and have a long marriage ahead of them.
Photo credit: WENN.com/FayesVision
Up next: More solid celeb couples >>