Elite Hollywood
Romance
There are your basic hot Hollywood hookups, and then there are the A-list pairings that knock every other star couple out of the water -- the couples who are famous in their own right, but whose combined stature makes them unstoppable as a twosome. Here are our nominees for the top four most popular, influential celebrity couples.
(page 4 of 4)
David & Victoria Beckham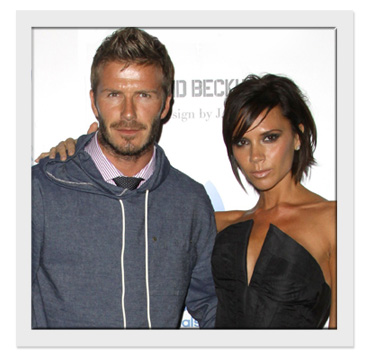 Once upon a time, a Spice Girl met a soccer star... and the rest was Hollywood history. While neither Posh nor Becks are stars in the traditional sense (unless, of course, you count Spice World), they've still managed to cement themselves as one of the most-watched, popular star couples out there. Between Beckham's unfathomable salary as a soccer star and endorsement deal darling and his wife's part in one of the most successful all-girl pop groups ever (plus her fashion line and modeling contracts), this is one couple who seems to be everywhere. These two also have been named to Forbes' list of top-earning couples -- no surprise there!
Photo credit: Wenn.com
Tell us

Who is your favorite celebrity couple?

Share with us in the comments section below!
More celeb romance
Top 10 strongest celeb couples
Celebrity couples we'd like to reunite
10 Celebrity dream team couples