Elite Hollywood
Romance
There are your basic hot Hollywood hookups, and then there are the A-list pairings that knock every other star couple out of the water -- the couples who are famous in their own right, but whose combined stature makes them unstoppable as a twosome. Here are our nominees for the top four most popular, influential celebrity couples.
(page 3 of 4)
Will Smith & Jada Pinkett Smith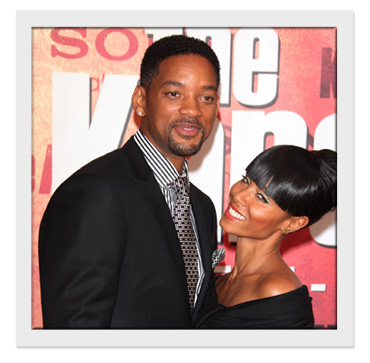 Though they seem eternally youthful, Will Smith and Jada Pinkett Smith have been married since 1997. They met in 1995 when Pinkett auditioned for a role on the show that gave Smith his start, The Fresh Prince of Bel-Air. Smith has become one of Hollywood's most powerful leading men, enjoying a near-perfect box office winning streak with films such as Men in Black, Independence Day and I Robot. He has been nominated for two Academy awards and has won two Grammies. Pinkett Smith is an actress, singer -- and mom of two of the newest power players in LaLa land: Willow (Whip My Hair) Smith and Karate Kid reboot star Jaden.
Photo credit: Wenn.com
Up next: More celeb power couples >>