Find Your Perfect Date Idea
Just call us cupid's little helpers! The SheKnows Love Experts have gathered up some of their very best and most creative date ideas, and made it their mission to ease the pressure of always falling into the dinner and a movie trap (yawn). Whether you're looking for a romantic rendezvous that you'll always remember, or just aiming to get out of the house for some budget-friendly quality time together, we have you covered!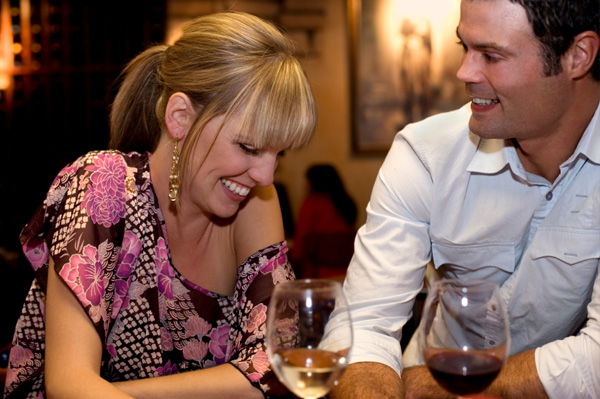 Find the perfect date idea
Check out our best date ideas, and share these lists with your honey to give him an idea or two.
Romantic & Affordable Dates
Cha-ching! Date night doesn't need to be expensive to be memorable and rewarding -- check out some of these budget-conscious date ideas!
Love your guy? Make sure he knows it! Find out how to celebrate your relationship >>
Creative & Sexy Dates
Variety is the spice of life. Tired of dinner and a movie? Check out these five unique date ideas!
---

Romance by the Seasons
Take advantage of the season at-hand by selecting the perfect date that highlights the weather. Choose a sizzling hot date to heat up a cold winter night, or opt for something refreshing and outdoorsy for a beauty summer's evening!
If you're going on a winter date:
Heat things up with these winter date ideas. Whether you're looking to stay indoors for something casual or trying to get out of your comfort zone, some of these winter dates are sure to pique your interest.
 

If you're going on a spring date:

Flowers aren't the only thing in bloom in the springtime! Spice up your life with these fun spring date ideas and take advantage of the beautiful weather wherever you may be! It's the perfect time of year to be out and about.
 

If you're going on a summer date:

Baby it's hot outside! Cool off with these fresh, fun summer date options. Summer's a great time of year for a romantic outdoor date. And it's a great way to experience something new with your special someone.

If you're going on a fall date:

Nothing's more romantic than a crisp fall night spent in your sweetie's arms. Check out these date ideas for fall and take advantage of the romantic autumn colors.
---

Date Ideas for Busy Parents
What's a busy couple to do when the kiddos are young and there's not much time to get away? Moms and dads, we have you covered! Check out our 10 ideas for quick dates..
10 2-hour date ideas for busy parents

Be a Guy's Girl
It's usually up to the guy to plan a date. Try taking the load off your man's shoulders by planning one of these guy-friendly date activities.
How to plan a guy-friendly date
More creative date ideas
If you didn't find the perfect date activity for you and your sweety with those ideas, no worries -- there's plenty more where that came from! Check out more of our unique date ideas >>
---

Tips for first dates
Avoiding first date disasters
First dates are nerve wracking enought as is, but there's always the possiblity of something going wrong -- very wrong. Check out these tips on gracefully avoiding first date disasters.
Dating 911: How to survive any first date nightmare >>
How to have the perfect first date >>
First date conversation tips
Avoid those awkward silences during your next first date by having a game plan. Afterall, a successful first date has less to do with what you say and more with how you say it.
5 First date conversation tips >>
What not to say on a first date >>
What to wear on a first date
It's all about the first impresson, so leave a lasting impression that has him wanting more with
5 Style bloggers share their perfect first date outfit ideas >>
What to wear on a first date >>
What men look for in a woman on a first date
Women spend hours preparing for a first date -- both mentally and physically. But do women know what the guys are really looking for in a woman? We talked to several men who are actively dating to find out what qualities they look for in a woman on a first date. Find out what they said!
4 Things men want on the first date >>
First date red flags
No matter how excited you are for your date with a new guy, keep ay eye out for the following signs of potential problems down the road.
Things to watch out for on a first date >>
More first date tips
Find even more first date tips here on SheKnows.