Date Ideas
For New Couples
Congratulations, you are seeing someone new! Now, what are your Valentine's Day plans? We have some ideas to keep things low-key on this romantic holiday.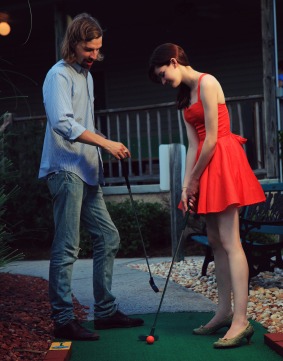 Valentine's Day can be difficult to handle for couples that have recently begun dating. You don't want to do anything too expensive. You don't want to do anything that suggests a bigger commitment than you have. You just want to find something low-pressure and enjoyable.
Match.com relationship expert Whitney Casey offers us these low-key Valentine's Day date ideas.
Anything active
Consider canoeing (if the weather is good), miniature golfing, a drive around in a horse-drawn carriage with wine or a sunset bike ride to a restaurant.
Check out these outdoorsy and eco-friendly date ideas >>
Anything original
Plan dinner on a rooftop or at another unusual location. Order in Chinese and make a picnic in your own living room.
We have 16 creative ideas for you here. Check them out! >>
Anything that encourages conversation
Buy some 'getting to know you' games like Conversation Cubes that will allow you to learn more about each other. Cook a meal together at home and spend the evening playing games, having a few cocktails and enjoying each other's company.
Check out these fresh, fun and sexy date ideas >>

More about Valentine's Day
Valentine's Day survival guide
5 Reasons to hate Valentine's Day
Staying in on Valentine's Day