When To
Be Honest
Sometimes little white lies are a relationship necessity, like when you can't bear to tell him you think his older sister is crazy, and instead pretend to love her. But there are some things you need to be honest about if you want to maintain a healthy relationship.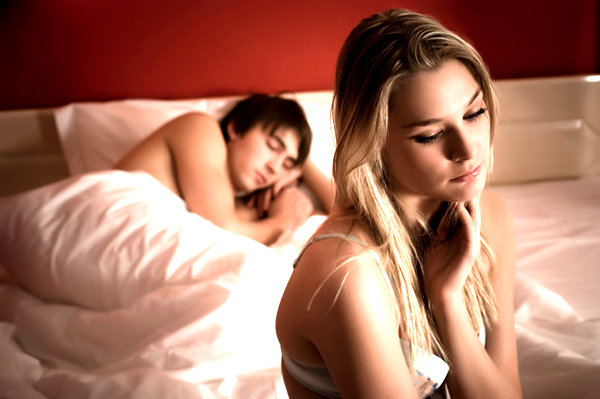 Enjoying something in bed
This is probably the number one thing you should never lie about. If you tell your guy that something he did in bed rocked your world – and you actually hated it, you run the risk of it becoming part of his sexual repertoire. And the last thing you need is to have to moan and groan and pretend you're having the time of your life every time you have sex. Avoid a repeat performance of a subpar move by being honest to start with. You may hurt his feelings (and his ego), but trust us, you'll be glad you told him the truth.
Liking a gift he bought
If squeal with glee upon opening the box containing a sweater that looks like it was made for someone over the age of 75, or the knife set you most certainly did not ask for, he's going to think he did a good job picking out a gift. In order to avoid a never-ending supply of ugly sweaters and kitchen utensils you don't need, you're going to have to gently tell him how you really feel.
Activities and interests
Telling your man you love sports when you don't, or that you play golf when you wouldn't know a 9 iron if it asked you to dance, means most likely having to continue lying as your relationship progresses. You don't have to tell him you hate something he loves, but if watching football puts you to sleep, don't tell him you love to watch it, because he will believe you and he will watch a lot of football. Try to find things you genuinely have in common, rather than being dishonest.
More dating advice