Enjoy Yourself On Valentine's Day
If you don't have a date for Valentine's Day, it doesn't mean you can't enjoy yourself. Not in the mood to hang out with single friends or go to a party? That's okay. Here are 20 ways you can enjoy Valentine's Day alone.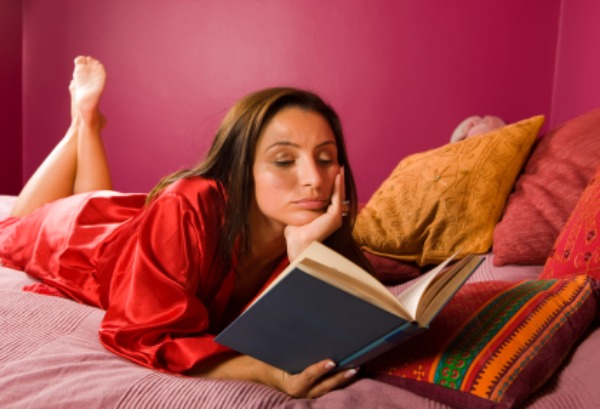 Forget that it's the holiday for couples. On Valentine's Day, love yourself. Take the day off from work, sleep in late and then have some fun alone.
How to enjoy Valentine's Day alone
Get a massage or a facial
Go shopping and buy yourself a gift
Read a good book
Go to the movies
Learn how to play a new video game
Take a drive out of town
Give yourself a pedicure
Eat popcorn for dinner and rent a movie
Write in your journal
Head to Vegas
List all the exes you are thankful not to be with
Adopt a puppy
Send flowers to yourself
Cook your favorite meal and eat it
Rent a room at fancy hotel
Enjoy a good bottle of wine
Volunteer
Relax in a bubble bath
Buy yourself a new sex toy and masturbate
Don't go online all day
Want more tips on being single? Get 100's more with a single girl's guide to dating>>
More about Valentine's Day
Fun facts about Valentine's Day
Top 20 Valentine's Day DVDs
Valentine's Day survival guide