Turn Ons
& Turn Offs
When first meeting you, a man has his eyes wide open, evaluating your every move. From your look and how you rock it, to what you say and what you don't – and virtually everything in between – he's paying just as close attention to you as you are to him. He's taking mental notes to determine if you are date eligible. Here, as described by the guys themselves, are the biggest turn-ons and turn-offs that make the difference between a good first impression and a bad one.
(page 2 of 2)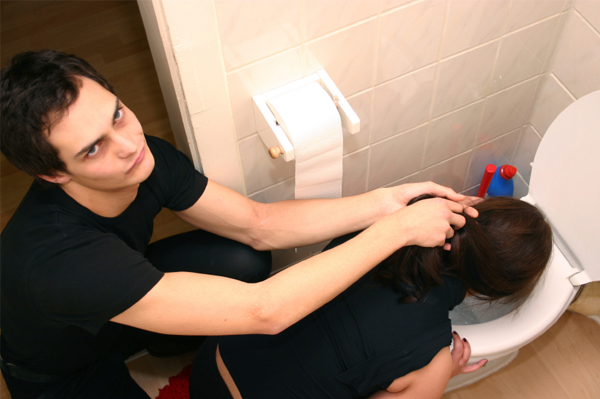 Behavioral dos & don'ts
Keep your eye on the ball
"I get it: Women think that, to catch a guy's attention, they need to flaunt their bodies and personalities, but the secret actually is to pay attention to us. You guys always get all of the attention, and we need love, too! Pay us a little mind, and that will separate you from the pack and pay off in great dividends." – Greg, 38, New York
Get tipsy, not drunk
"It might seem obvious, but most girls usually have one too many cocktails – and after that, they sound and act like idiots. Don't try to keep up with me on the cocktail count. Keep your drinking to a modest minimum, please!" – Tony, 28, Chicago
Smile, damn it!
"Women who act miserable are simply not datable. It is like models who always look angry – what is up with that?! Projecting happiness is critical. If you are not an open, friendly, upbeat and happy person, I don't want to even say hello." – Eric, 27, San Francisco
Don't come off as a gold digger
"If you ask how much money I make, what kind of car I drive, where I live specifically or who I know, you are going to appear like a gold digger. Further, don't assume I will buy you or your girlfriends drinks when I first meet you." – Alex, 28, Los Angeles
Set boundaries
"A man who thinks you are easy will be unable to erase that thought from his inherently dirty mind. Therefore, you need to let him know your worth right up front." – Romeo, 34, Phoenix
Position yourself for success
"Create an opportunity for interaction. If you are standing with five girlfriends in a circle, this does not provide an opportunity for interaction." – Chris, 36, Sydney
Be mindful of your body
"Body language speaks volumes. I won't consider approaching a woman whose arms are crossed. To me, that signals anger or close-mindedness and disinterest. Instead, I am attracted to the women who are more laid back and open." – Jeff, 33, Boston
More guy advice
World's worst thing to say on a date
The guys from Whose Line Is it Anyway (humorously) tell us what not to say on a date.
More on what men want (and don't want)
His sex tips for you
7 Traits of irresistible women
Don't be that girl