Being Intimate
Vulnerability and intimacy are two words that create stress for most humans. To experience intimacy on deeper and more profound levels, one must experience vulnerability. By integrating the following five types of intimacy within your relationship, you can reduce the stress of vulnerability and attain deeper levels of intimacy.
(page 4 of 5)
Emotional intimacy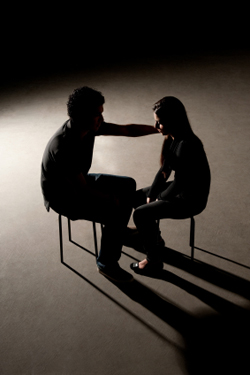 Emotional intimacy takes place when you share something that makes you feel insecure or vulnerable, and your partner responds in love with respect and kindness.
This trust and confidence will cause your relationship to grow to deeper levels of love.
5 Ways to experience emotional intimacy:
Share with your partner an event or action that causes you to feel bad, scared or insecure, and ask him do the same with you.
Share the happiest, most exciting thoughts and events in your day and ask the same of your partner.
Share your true emotions with your partner and be "real" with him about who you truly are and where you are coming from. Ask your partner to do the same with you.
Share your feelings and thoughts with your partner. He is interested in what makes you uniquely you.
Exchange your deepest secrets together, and listen to each other with open and loving hearts -- and without judgment.
Up next: Creating physical intimacy >>