Being Intimate
Vulnerability and intimacy are two words that create stress for most humans. To experience intimacy on deeper and more profound levels, one must experience vulnerability. By integrating the following five types of intimacy within your relationship, you can reduce the stress of vulnerability and attain deeper levels of intimacy.
(page 3 of 5)
Spiritual intimacy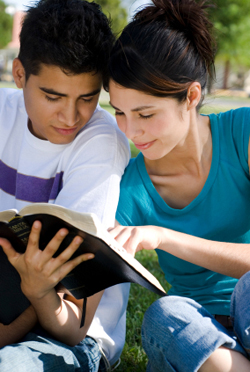 Spiritual intimacy is something that most couples do not share.
Our spirituality is significant to our personal growth and can be a very strong bond in which the two of you can grow and share over your lifetime together.
5 Ways to experience spiritual intimacy:
Discuss together how you feel about religion and spirituality.
Together, define your core beliefs and desires from a spiritual perspective.
Share your insights and inspirations for your personal and spiritual growth.
Experience a different religious or spiritual perspective together and discuss what you liked or did not like.
Devote one day per week to indulge your senses in nature together.
Up next: Creating emotional intimacy >>