Celebrity Romance
Gone Wrong
Some love matches were meant to be, while others go up in smoke and leave us wondering what the attraction was in the first place. We've come up with a list of celebrities that probably should have left each other alone, rather than listen to cupid's call. From A-list lovers to reality show rejects, read on to get the low-down on love gone wrong.
(page 6 of 10)
---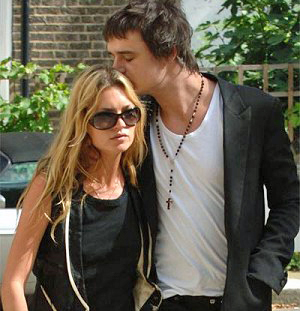 Kate Moss and Pete Doherty
From day one, these two were a negative influence on each other.
Between the parties and the binge drinking and the drugs, this was a match made in rock and roll hell. It seemed as if the worst qualities in each of them magnified and expanded when they got together so it's a good thing this hook-up has had its day in the sun.
---