Celebrity Romance
Gone Wrong
Some love matches were meant to be, while others go up in smoke and leave us wondering what the attraction was in the first place. We've come up with a list of celebrities that probably should have left each other alone, rather than listen to cupid's call. From A-list lovers to reality show rejects, read on to get the low-down on love gone wrong.
(page 5 of 10)
---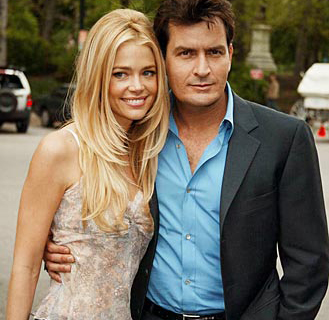 Charlie Sheen and Denise Richards
Death threats, restraining orders and countless harsh accusations on either side made this break up one of the ugliest in Hollywood history. After two children together and four years of marriage, this couple ended up hating each other – with a vengeance.
With Sheen's history of womanizing and Richards' need to be the center of attention, it's a wonder these two made it down the aisle in the first place.
---