Celeb Love
That Lasts
The only thing more common than tans, palm trees and plastic surgery in Hollywood, seems to be celebrity hook-ups gone wrong. From Brad and Jen to Tom and Nicole to Cameron and Justin, La La Land is littered with the remains of failed relationships. But there are some exceptions to the rule.
(page 9 of 10)
Catherine Zeta Jones and Michael Douglas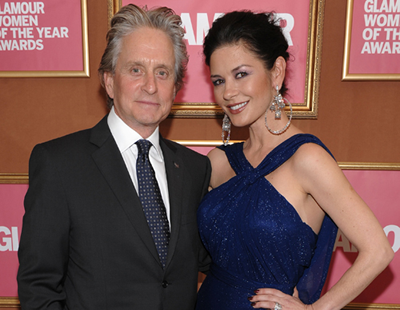 Married since 2000
Why this celebrity couple lasts:
Despite their 25-year age difference, these two superstars have made their relationship work, regardless of age or tabloid rumors of plastic surgery, adultery and numerous other accusations. They married in 2000 and have two children together. Douglas has often alluded to the fact he was not the best father to his son from a previous marriage. So he is putting much more effort into raising his children with Zeta Jones. This commitment to family and being a good father is not only an attractive trait in any man, but something that bonds the twosome and keeps them strong.
Next:  And the No. 1 couple is...