Celeb Love
That Lasts
The only thing more common than tans, palm trees and plastic surgery in Hollywood, seems to be celebrity hook-ups gone wrong. From Brad and Jen to Tom and Nicole to Cameron and Justin, La La Land is littered with the remains of failed relationships. But there are some exceptions to the rule.
(page 8 of 10)
Jennifer Garner and Ben Affleck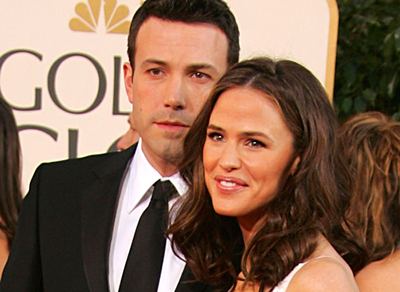 Together since 2003 (Again, not very long, but c'mon. Celeb marriages are measured in dog years, anyway.)
Why this celebrity couple works:
It's family first for these two, who seem to always be photographed with one or both of their two adorable daughters. Married in 2005, there doesn't seem to be anything that can shake (the new and improved) Ben and Jen. The two met on the set of 2003's Daredevil but didn't start dating until the following year. After Affleck's overtly public breakup with Jennifer Lopez, he needed some stability and normalcy, which he seems to have found with Garner. Garner has her life together and acts as the head of the household in a way that merely keeps things organized, rather than emasculating her man.
Next: Robbing the cradle