Celeb Love
That Lasts
The only thing more common than tans, palm trees and plastic surgery in Hollywood, seems to be celebrity hook-ups gone wrong. From Brad and Jen to Tom and Nicole to Cameron and Justin, La La Land is littered with the remains of failed relationships. But there are some exceptions to the rule.
(page 7 of 10)
Seal and Heidi Klum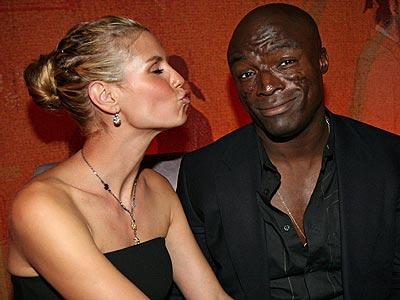 Married in 2005 (...not very long, but we give them extra points for renewing their vows each year. And he proposed to her in an igloo. Cuteness.)
Why it works for these Hollywood lovebirds:
It's the classic pairing – model and musician – but this time it really works. Married in 2005 Seal and Klum have three children together (she has one from a previous relationship) and manage to appear not only thrilled to be together, but just as passionate about each other's company as they were when they first began dating. Like many of the couples on our list, having separate interests seems to help keep them going strong, but a commitment to always supporting one another and their family is also something that keeps these two in love.
Next: A man with three ladies